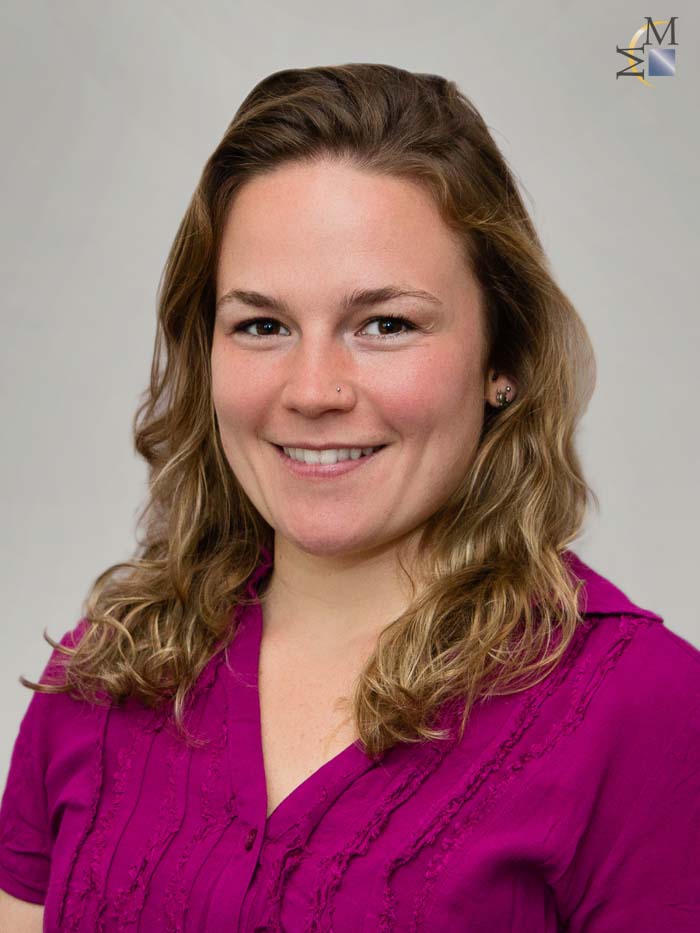 Ashlee E. Geier, DPT
Locations:
Ashlee E. Geier is a physical therapy specialist who actively evaluates and assesses patients, and then develops and implements specific treatment plans aimed to achieve the patient's highest functional level.
Ashlee is a well-rounded physical therapist who has a diverse background in the field of rehabilitation, beginning with her role as a physical therapist aide at Penn Therapy Associates in Havertown, Pa. While with Penn Therapy, Ashlee specialized in neck and back rehabilitation and orthopedic-related injuries. She also gained experience in geriatric care while working as a physical therapist at the Montgomery Nursing Home in Montgomery, N.Y.
Ashlee acquired her clinical experience at Hackensack University Medical Center's Joseph M. Sanzari Children's Hospital (pediatric outpatient, oncology, ICU, neonatal ICU) in Hackensack, N.J., the Kessler Institute for Rehabilitation (neurological outpatient) in West Orange, N.J., and St. Joseph's Wayne Hospital (acute inpatient/outpatient orthopedics) in Wayne, N.J.
Ashlee earned her Bachelor of Arts from New York University and her Doctorate of Physical Therapy from Widener University's Institute of Physical Therapy Education. She also earned a specialty certification in the field of pediatrics and was inducted into the Physical Therapy Pro Bono National Honor Society in recognition for her participation in community service. As part of her graduate research, Ashlee explored the possible benefits of Tai Chi specific to improved balance for the elderly.
Ashlee practices at Middletown Medical's 1219 Dolsontown Road location in Middletown, N.Y. When she is not spending time with patients she enjoys yoga, hiking, running, reading, and spending time with family.