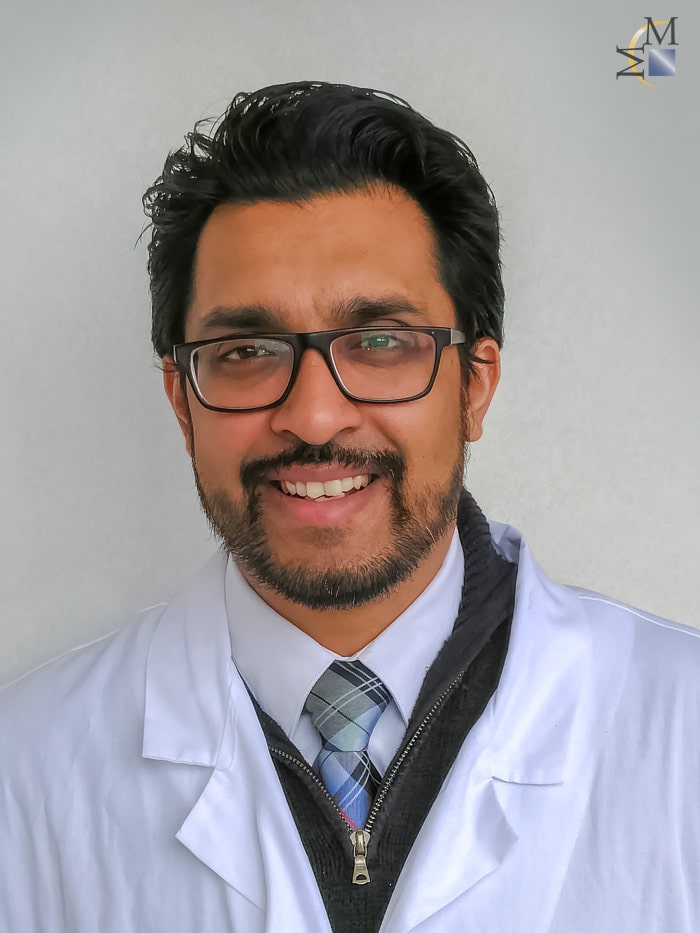 Brijesh B. Patel, M.D.
Locations:
Middletown (2 Edge Water)
Monticello
Interventional Gastroenterology
Dr. Bijesh Patel is a board-certified gastroenterologist specializing in upper and lower gastrointestinal endoscopy, a procedure to diagnose and, sometimes, treat conditions that affect the esophagus, stomach, small intestine, colon, and rectum. He also specializes in pancreas and biliary diseases and will be developing a center of excellence in Advanced Interventional Endoscopy, performing ERCP and Endoscopic Ultrasound. Dr. Patel also holds an extensive background in the field of medical research, and has been published in numerous books and journals.
Prior to joining Middletown Medical, Dr. Patel served as a research assistant with the Department of Pharmacology and Toxicology at the University of Alabama in Birmingham, Ala., where he studied drug discovery, metabolism, and distribution, along with the therapeutic or adverse effects that chemicals may have on biological systems. Dr. Patel holds an impressive background in the field of medical research and has published in over 20 publications. In June 2015, the University of South Florida in Tampa, Fla. honored Dr. Patel with the Chairman Award for Outstanding Research during his medical residency.
Dr. Patel has also dedicated his time and expertise to a number of volunteer efforts throughout his professional career. He volunteered with the North Alabama Reserve Corps to assist with tornado relief efforts in Huntsville, Ala. following the 2011 Super Outbreak, considered one of the worst – and most costly – tornado outbreaks in U.S. history. He also volunteered with the Community Free Clinic of Huntsville, Ala., and Tampa Fla., and participated in international medical relief efforts at medical clinics in India and Panama, where he provided medical services, tested drinking water, and held medical camps for local villages.
Dr. Patel earned his Doctor of Medicine at the University of Alabama School of Medicine in Birmingham, Ala. He earned his Bachelor of Science in Biology, his Master of Science in Pharmacology and Toxicology, and his Master of Science in Community Medicine at the University of Alabama in Birmingham, Ala. He completed both his residency in internal medicine and his gastroenterology fellowship at the University of South Florida in Tampa, Fla. He went on to pursue a subspecialty within gastroenterology and completed his advanced endoscopy fellowship at the Vanderbilt University Medical Center in Nashville, TN.
Dr. Patel is a member of the American College of Gastroenterology, the American Society of Gastrointestinal Endoscopy, the Florida Gastroenterology Association, the American College of Physicians, and the Florida Medical Association.
Dr. Patel enjoys spending time outdoors and is an avid runner who has participated in multiple half marathons. He enjoys mountain biking, hiking, and travelling in his free time. He is looking forward to serving patients in Orange and Sullivan Counties.