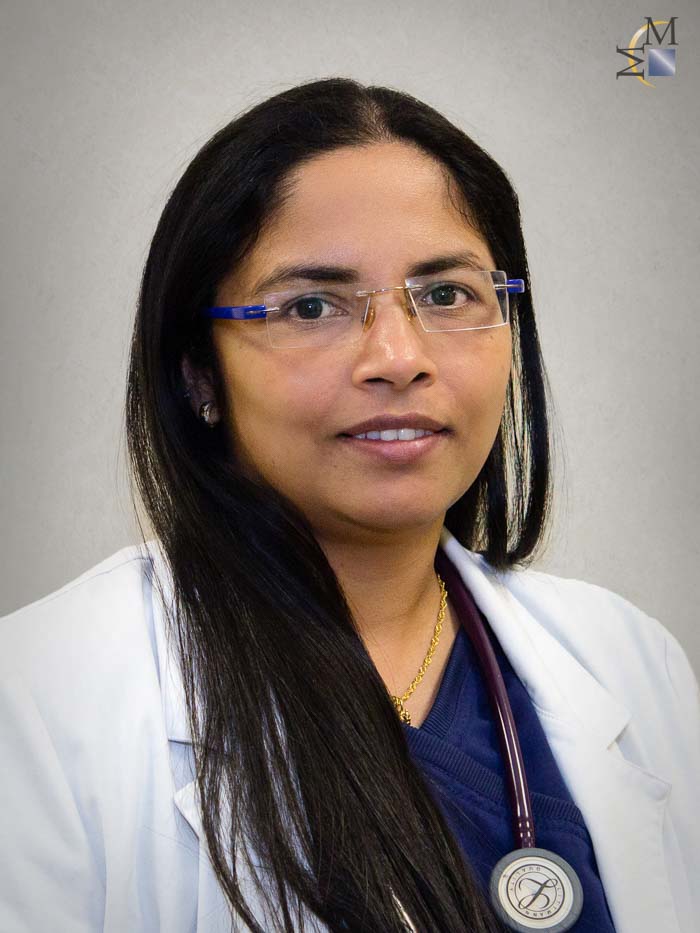 Leena Thomas, F.N.P.
Locations:
Leena Thomas is a board-certified nurse practitioner providing care to patients at Middletown Medical's urgent care centers. Ms. Thomas has 13 years of experience as a hospital and acute care nurse, providing treatment to a wide range of patients with diverse needs. She also has six years of cardiac care experience, where she provided critical evaluation of heart failure patients and managed complex medication/treatment regimens.
Prior to joining Middletown Medical, Ms. Thomas held various positions at Montefiore Nyack Hospital in Nyack, N.Y., including nurse practitioner, nurse manager, and registered nurse. She has also worked as a licensed practical nurse with Northern Metropolitan Residential Healthcare Facility in Monsey, N.Y. a nurse practitioner with Elant at Meadow Hill in Newburgh, N.Y., and as a registered nurse and licensed practical nurse with Friedwald Center for Rehabilitation & Nursing in New City, N.Y.
Ms. Thomas earned her Post-Master's Family Nurse Practitioner (FNP) Certificate from Mount Saint Mary College in Newburgh, N.Y. and her Master of Science in nursing (Adult Gerontology Nurse Practitioner program) from Fairleigh Dickinson University in Teaneck, N.J. Ms. Thomas is licensed in adult-gerontology primary care and as a family nurse practitioner; she is also certified with American Academy of Nurse Practitioners.