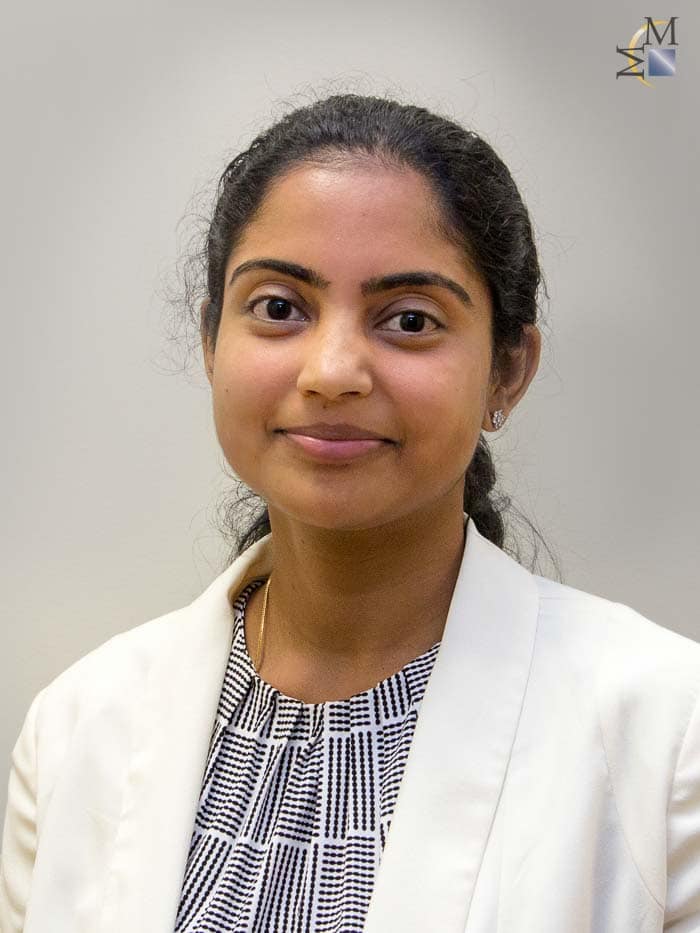 Padma Raghavan Pillai, M.D. is a Board Certified Endocrinologist practicing at Middletown Medical's Brookside Avenue office in Chester. Dr. Pillai specializes in the diagnosis and treatment of endocrine disorders including diabetes, thyroid-related issues, metabolic bone disease, adrenal disorders, and pituitary disorders. She is certified by the American Board of Internal Medicine (ABIM).
Dr. Pillai earned her medical degree from the Academy of Medical Sciences in India and completed her residency in internal medicine at Saint Barnabas Medical Center in Livingston, N.J. She completed her Endocrinology fellowship at Westchester Medical Center in Valhalla, N.Y.
Dr. Pillai is a member of the American Association of Clinical Endocrinologists (AACE), the Endocrine Society, the American Diabetes Association (ADA), and the American Thyroid Association (ATA). She is also fluent in both Malayalam and Hindi.