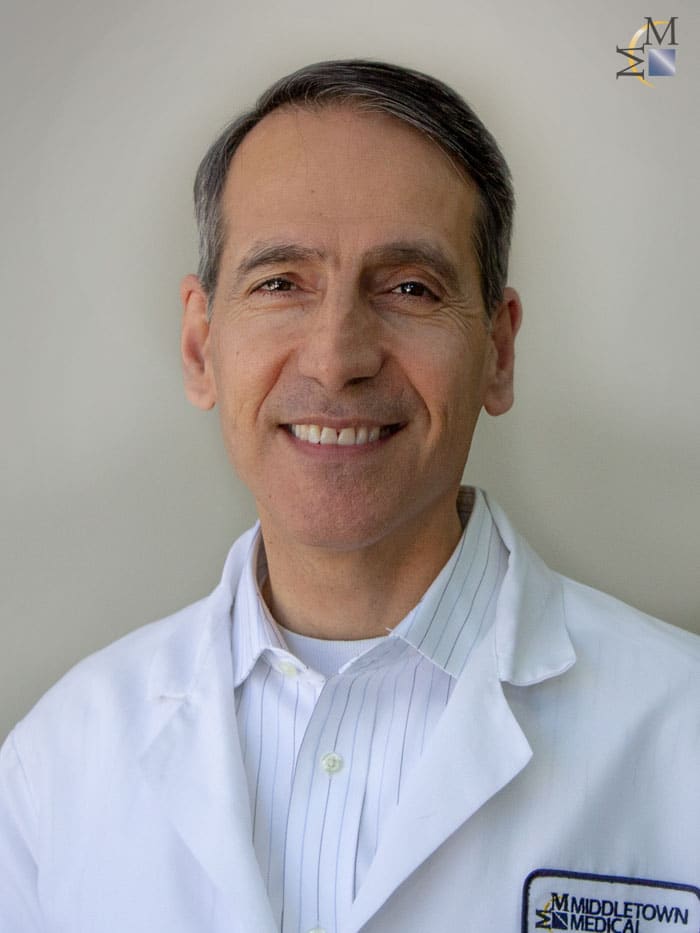 Antar Koshnaf , M.D.
Locations:

2 Edgewater Drive - Middletown
Dr. Antar was fellowship-trained at Albert Einstein College of Medicine in Bronx, NY after completing his externship and residency at D.C. General Hospital in Washington and Prince Georges Hospital Center in Cheverly, Maryland. He is board certified in internal medicine and in the sub-specialty of rheumatology. He is an active member of the American College of Rheumatology and American College of Physicians.

Dr. Antar specializes in autoimmune and inflammatory problems that involve the joints and connective tissues, with special interests and expertise in joint aches & pains, fibromyalgia, Lyme disease and more. He provides the latest infusion treatments for rheumatoid arthritis, as well as Synvisc injections for osteoarthritis to bring relief from inflammation and pain. A physician with many years of experience, he is known to his patients as a compassionate and attentive caretaker.