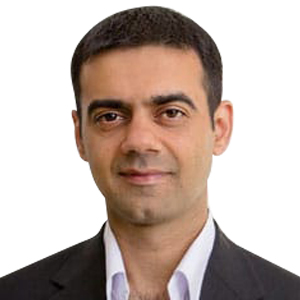 Bajaj Rishi , MD
Locations:

111 Maltese Drive - Medical Campus
2 Edgewater Drive - Middletown
ORMC Hospital
Dr. Rishi Bajaj is a board-certified physician in internal medicine specializing in interventional cardiology.

Dr. Bajaj completed his interventional cardiology fellowship at Cooper University Hospital, where over 7,000 procedures are performed annually in its state-of-the-art digital cardiac catheterization laboratories. Before completing his cardiology fellowship, Dr. Bajaj taught resident physicians and medical students at Saint Vincent Hospital affiliated with the University of Massachusetts Medical School.

During his internal medicine residency training at Lincoln Medical Center affiliated with Weill Medical College of Cornell University, Dr. Bajaj managed inpatients in a 350-bed multi-specialty community hospital. He is trained in coronary interventions, structural heart disease including transcatheter aortic valve replacement (TAVR), and peripheral arterial and venous interventions. Dr. Bajaj also became certified in procedures including central venous line placement, endotracheal intubation, lumbar puncture, thoracocentesis, and abdominal paracentesis.

Dr. Bajaj, who is fluent in English, Hindi, Punjabi, and Spanish, graduated from the University College of Medical Sciences in New Delhi. He has extensive research experience involving heart problems and procedures.

Dr. Bajaj has co-authored 14 medical publications and is a member of the Delhi Medical Council, American Medical Association, American College of Physicians, and Massachusetts Medical Society. He is an active member of the Red Cross and Apex Club, carrying out social awareness programs.
Specialties
Education
University College of Medicine Sciences in New Delhi
Interventional Cardiology Fellowship
Internal Medicine Residency
Cooper University Hospital
Memeberships
Member | Delhi Medical Council
Member | American Medical Association
Member | American College of Physicians
Member | Massachusetts Medical Society
Member | Red Cross and Apex Club
Languages