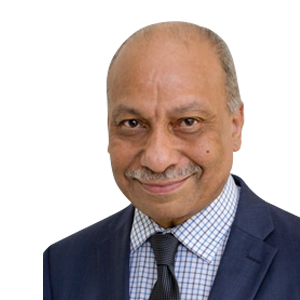 Ediale Kolo N, M.D.
Locations:

Kolo Nicholas Ediale, MD is a board-certified physician specializing in Endocrinology. Dr. Ediale treats patients with hormonal imbalances and endocrine system disorders, including diabetes patients, in our Middletown offices.

Dr. Ediale started his medical career in Nigeria as a Primary Health Care Provider and a General Medical Practitioner, following a medical internship at Jos University Teaching Hospital. After completing his residency at Bronx Lebanon Hospital Center in the Bronx, N.Y., he completed his endocrine fellowship at the University of Medicine and Dentistry of New Jersey in Newark, N.J. Dr. Ediale joined our Endocrinology team after spending several years at Catskill Regional Medical Center.

Dr. Ediale earned his Bachelor of Medicine and Bachelor of Surgery (MBBS) from the College of Medicine at the University of Ibadan in Nigeria.
Specialties
Education
Bachelor of Medicine and Bachelor of Surgery
College of Medicine at the University of Ibadan in Nigeria