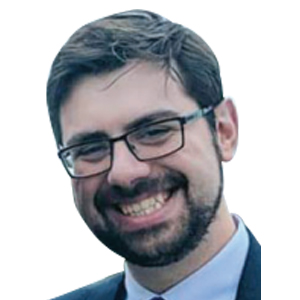 Zack Emery , DO
Locations:

Dr. Zack S. Emery is a dedicated and patient-focused Board-certified Family Medicine and Primary Care physician.

Dr. Emery earned his Bachelor of Science in Biochemistry from Syracuse University in Syracuse, N.Y. He completed his Doctor of Osteopathic Medicine at Lake Erie College of Osteopathic Medicine in Erie, Penn. He completed his medical residency at United Health Services in Johnson City, N.Y., where he was recognized as Chief Resident for his academic year.

Throughout his career, Dr. Emery has been awarded the Mark J. Marmora, D.O. Memorial Award, given for excellence in Osteopathic Medicine and Osteopathic Manipulative Therapy, and the Sandeep Kapoor, M.D. Memorial Award, recognizing his compassionate care and ability to foster camaraderie.

Dr. Emery holds certifications in Family Medicine as well as Osteopathic Manipulative Therapy.

He is currently accepting new patients.
Specialties
Family Medicine
Clinical Trials