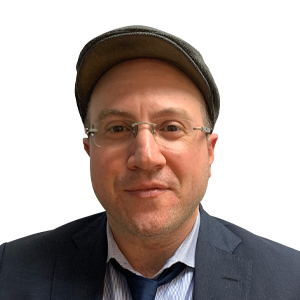 Jonathan Glenn Guterman , MD
Locations:

111 Maltese Drive - Medical Campus
Dr. Jonathan Glenn Guterman is a vascular neurologist and stroke specialist. His clinical interests include stroke, transient ischemic attack (TIA), Alzheimer's disease, dementia, concussion, and other neurologic conditions.

Prior to joining Middletown Medical, Dr. Guterman worked extensively in the neurology field in a number of area medical centers, including NYC Health + Hospitals/Coney Island in Brooklyn, N.Y., Jamaica Hospital Medical Center in Richmond Hill, N.Y., Flushing Hospital Medical Center in Queens, N.Y., and The Robert Wood Johnson University Hospital in New Brunswick, N.J.

Dr. Guterman earned his Bachelor of Science in Biology from The City University of New York (CUNY) in Staten Island, N.Y. and his Master of Science in Physiological and Biological Sciences from the Touro College School of Health Sciences in Bay Shore, N.Y.

After earning his medical degree from St. George's University School of Medicine, he completed his neurology residency at the Louisiana State University Health Sciences Center in New Orleans, La. and a vascular neurology (stroke) fellowship at the Icahn School of Medicine at Mount Sinai in Manhattan.

Dr. Guterman holds medical licenses in New York, New Jersey, Florida, and Delaware.

He is currently accepting new patients.