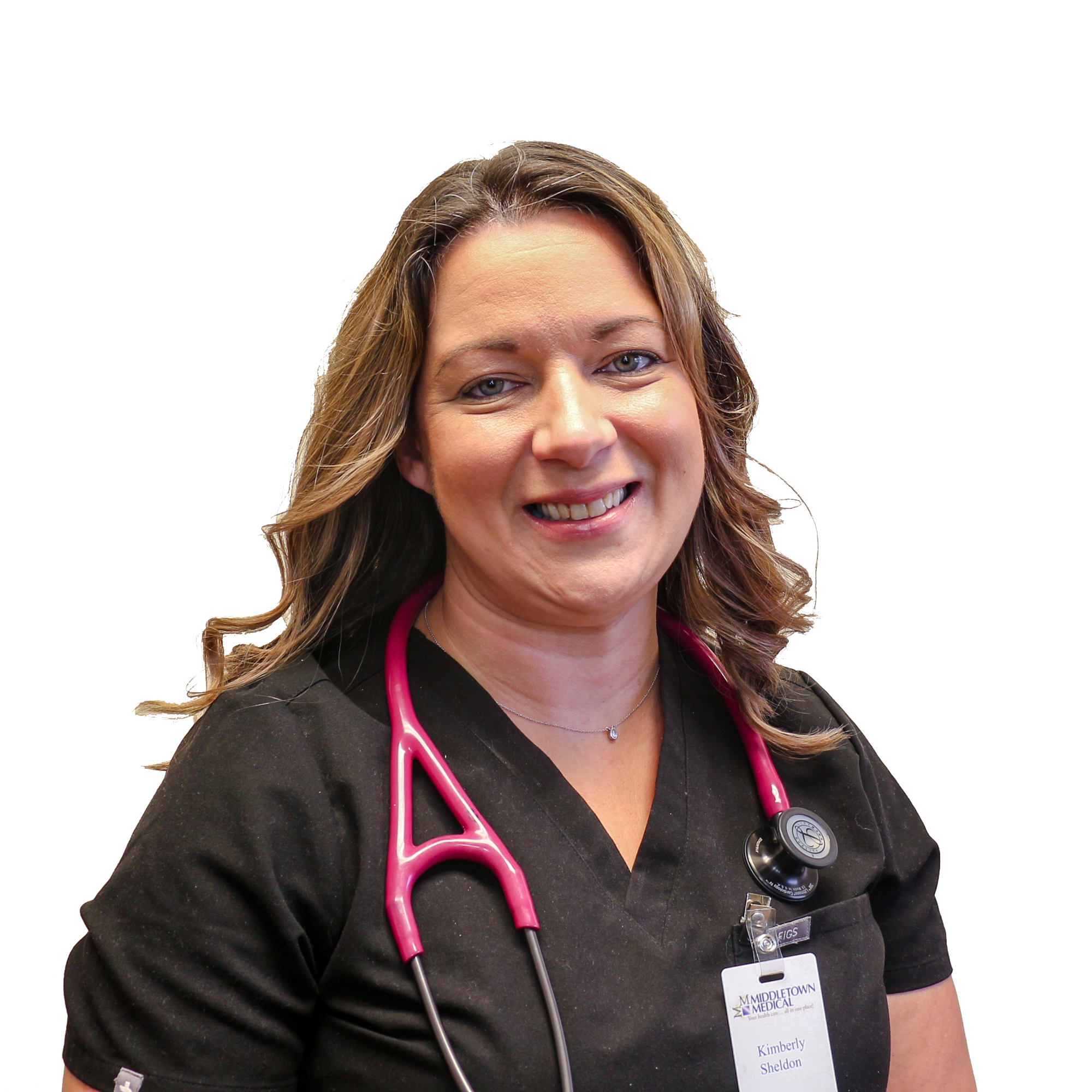 Sheldon Kimberly , FNP
Locations:

Kimberly R. Sheldon, FNP is a licensed family nurse practitioner providing compassionate and comprehensive care to patients at Middletown Medical, PC. She is certified by The American Association of Nurse Practitioners Certification Board (AANPCB).

Ms. Sheldon holds over 10 years' experience in the medical field. Prior to her current role, she served patients at Garnet Health Medical Center as a Registered Nurse in both the Surgical and Emergency Departments.

Ms. Sheldon earned her Master of Science in Family Nurse Practitioner at Mount Saint Mary College in Newburgh, N.Y. She completed her Bachelor of Science in Nursing from Utica College in Utica, N.Y. and her Associate of Applied Science in Nursing from SUNY Sullivan located in Loch Sheldrake, N.Y.

Ms. Sheldon is certified in basic life support (BLS), advanced cardiac life support (ACLS), and pediatric advanced life support (PALS) by the American Heart Association.

Ms. Sheldon is currently accepting new patients.