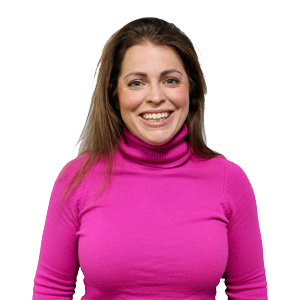 Spolar Elya , DPT
Locations:

Elya Spolar, DPT, joins Middletown Medical after practicing at Susquehanna Nursing and Rehabilitation Center, an inpatient rehab and skilled nursing facility in Johnson City, N.Y. While with Susquehanna, Elya's caseload included screening, evaluation, treatment, reporting, and planning for patients living with the effects of a number of orthopedic/neurologic disorders, including Parkinson's disease, multiple sclerosis, congestive heart failure, total knee and hip replacements, cerebral vascular accidents, and headaches.

Elya conducted Susquehanna's weekly LSVT BIG® program, a pro bono specialized exercise program for patients with Parkinson's disease and other neurological disorders. She also participated in a unique telemedicine program that allowed remote patient evaluation and diagnosis by a neurologist specializing in movement disorders from the University of Rochester. Elya presented on the use of evidence-based practice (EBP) to maximize treatment strategies in order to make functional improvements toward strength, balance, and endurance in the elderly population, to reduce overall fall risk and improve quality of life.

Elya's clinical experience includes a pediatric program at the George Robinson Center, during which she evaluated and provided intervention to preschool students with cognitive, behavioral, neurological, and physical delay. There, she assisted with and educated on gait training for the pediatric population, ankle and foot orthotics, the proper fitting and management of wheelchairs, and skin and wound protection for preschool children. Elya has also evaluated and treated patients at Premier Care Physical Therapy in Monticello, N.Y., including amputee gait training, pediatric patient evaluations, balance training for Parkinson's patients, and developing treatment strategies for patients with cervical and lumbar dysfunction.

Elya's research experience includes stints at the Children's Hospital of Philadelphia and Quest Therapy Services of West Chester, Pa. She is a graduate of Widener University, where she earned a Bachelor of Arts, Bachelor of Science, and a Doctorate in Physical Therapy.

Elya practices at our 1219 Dolsontown Road location in Middletown, N.Y.
Specialties
Education
Bachelor of Arts, Bachelor of Science, Doctor in Physical Therapy
Widener University