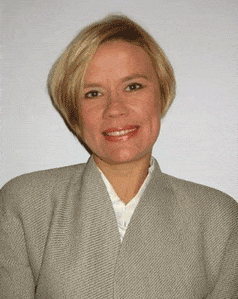 Elena Kaznatcheeva
Location:
Dr. Kaznatcheeva is an accomplished neurologist with extensive clinical experience in all areas of her field of specialty. She earned her Doctor of Medicine degree with excellence, graduating in the top five percent of her medical school class at the Moscow Medical Academy in Russia. She completed her neurology residency at the Medical Center of the President of the Russian Federation in Moscow and remained there for six years as an Attending Neurologist, specializing in stroke, in the neurology intensive care unit.
In 1999, Dr. Kaznatcheeva moved to the United States to attend the State University of New York at Stony Brook. During her years at the University she worked in the Department of Neurology as a research assistant and participated in many clinical trials and had works published in peer-reviewed medical journals. She completed her externship at Stony Brook before moving to St. Francis Medical Center in Trenton, New Jersey to complete a one-year internship. Dr. Kaznatcheeva completed her post-graduate training with a neurology residency at the New Jersey Neuroscience Institute, JFK Medical Center in Edison, NJ.
Dr. Kaznatcheeva has outstanding expertise in all areas of neurology, with special interests in stroke, multiple sclerosis, dementia, epilepsy, headaches, neurophysiology, neuroimaging and sleep disorders. As a physician, Dr. Kaznatcheeva has a natural ability to communicate effectively with her patients, helping to guide them through their medical issues with compassion and understanding. She is a member of the American Medical Association and American Academy of Neurology.