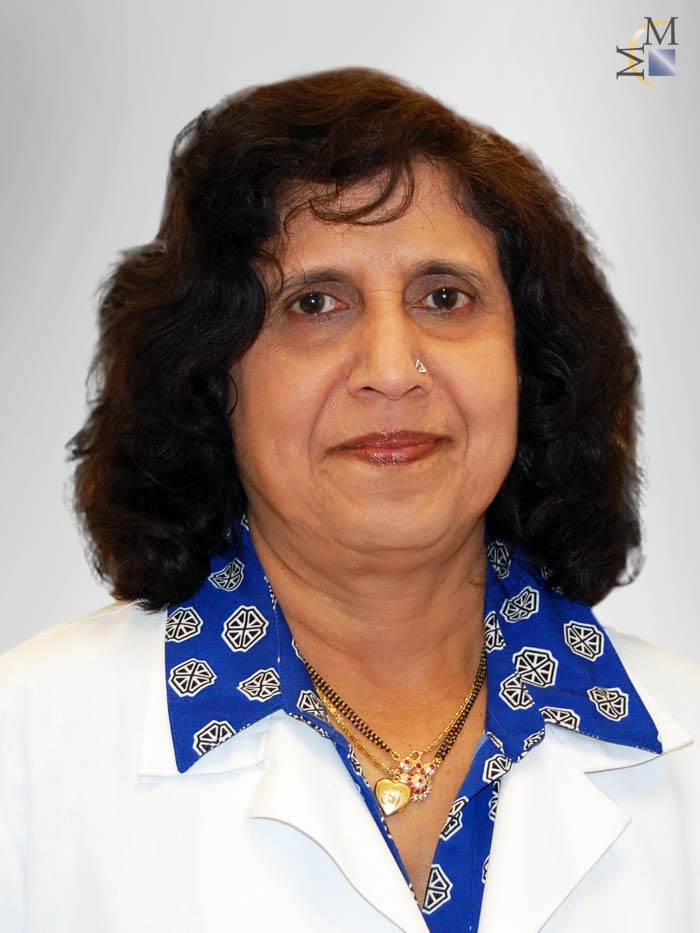 Ratna Sabnis, M.D., F.A.C.O.G.
Location:
Dr. Ratna Sabnis is a highly-respected and Board Certified Gynecologist with more than 30 years experience. She comes to Middletown Medical after being in private practice for several years, and has the distinction of being the first female Obstetrician and Gynecologist in Orange County.
Dr. Sabnis was a Founding Partner of the Associated Obstetricians and Gynecologists of Orange County, as well as a Partner with the Professional Obstetricians and Gynecologist of Orange County. She's been serving the local community since 1984, and is a wonderful addition to Middletown Medical's OB/GYN staff.
A graduate of M.G.M. Medical College in Indore, India, Dr. Sabnis is also a Fellow of the American College of Obstetrics and Gynecology. She completed her Internship with Harlem Hospital Center in New York, followed by a Residency with Methodist Hospital, also in New York. Her early career began with hospitals in West Virginia and Long Island before coming to Orange County.
Board Certified by the American Board of Obstetrics and Gynecology, Dr. Sabnis is also an attending physician with Orange Regional Medical Center in Middletown.
Medical Degree:
M.G.M. Medical College – Indore, India
Internship:
Harlem Hospital Center – New York, N.Y.
Residency:
Methodist Hospital – New York, N.Y.
Fellowship:
American College of Obstetricians and Gynecologists
Board Certified:
American Board of Obstetrics and Gynecology