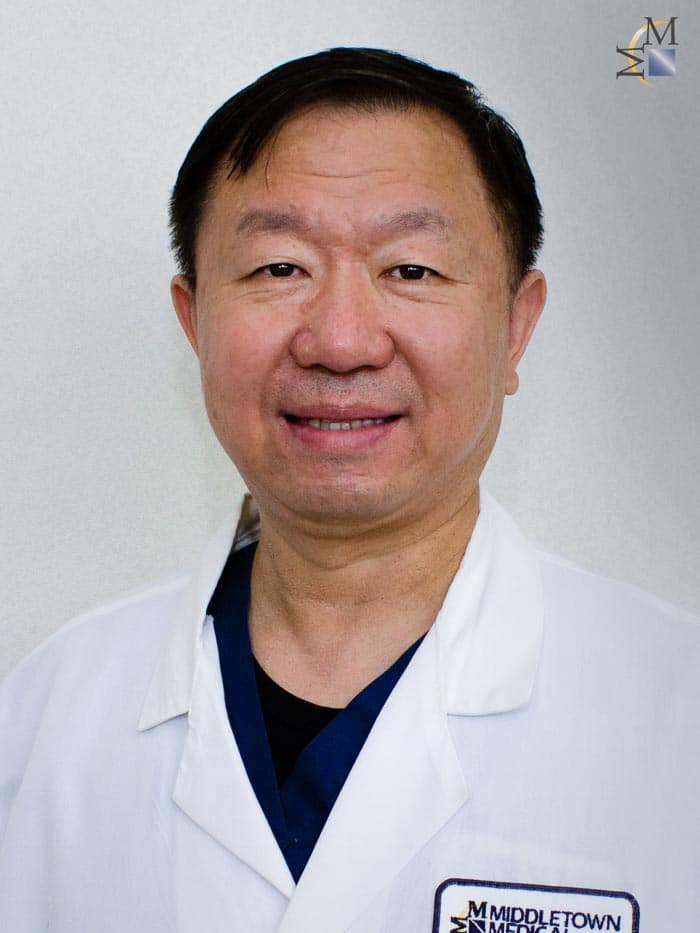 Yinggang Zheng, M.D.
Location:
Dr. Zheng is a Board Certified & Fellowship Trained physician specialized in interventional pain management and minimally invasive spine procedures. Delivering a uniquely advanced, entirely contemporary, multimodal approach to pain relief, Dr. Zheng is known for his thoughtful and compassionate approach to a patient's concerns, then developing an individualized treatment plan, educating them every step of the way. He has special training and practice with the cutting edge technique in endoscopic discectomy and endoscopic facet rhizotomy.
In fact, Dr. Zheng finds no greater joy than seeing his patient's getting rid of pain and returning to improved lives and effortless activities.
With close to 30 years of experience in spine care, Dr. Zheng comes to Middletown Medical from private practice, and previously was a Practice Associate with the Desert Institute for Spine Care in Phoenix.
Dr. Zheng is a graduate of the Medical College of Qingdao University in China, with a Master's Degree in Orthopedics from the same institution. He completed a Surgery Internship, Orthopedic Residency and Spine Surgery Fellowship with The Affiliated Hospital of Qingdao Medical College .
He later completed his surgical intership at State University of New York, Downstate Medical Center, residency training at New York Medical College, Metropolitan Hospital Center, as well as fellowship of Interventional pain and minimally invasive spine procedures at Desert Institute for Spine Care, Phoenix, Arizona.
A Diplomate of the American Board of Physical Medicine and Rehabilitation, as well as a Fellow with the American Academy of Physical Medicine and Rehabilitation, Dr. Zheng is also a member of review board for the International Journal of Spine Surgery. Extremely well-published via articles, book chapters and meeting presentations, Middletown Medical and its patients are fortunate to now have someone of Dr. Zheng's renowned stature on staff.