✆ LOCATIONS — phone numbers and links
LOCATIONS
Phone Numbers & Directions
Gina G - 5 stars
I was thinking of going to an ER but my step son who is a patient there told me your place was excellent! He was right! Everyone was helpful kind and patient. I was taken care of quickly and thoroughly. Thank You! I moved to the area recently and plan to use Middletown Medical as my primary care.
Deborah M - 5 stars
I love the folks at Middletown Medical. Everyone is caring and interested in helping the patient, and very warm and friendly. I always feel welcome and taken care of by true professionals who still have a moment to chat and make me feel like a human and not a number. Thank you everyone!
Rod M - 5 Stars
Was seen and assessed quickly by the urgent care staff AND was able to be seen for an MRI an hour later. Everyone was extremely professional and courteous. Much better choice than Crystal Run or Orange Regional.
DOWNLOAD OUR APP — iOS, Android and Desktop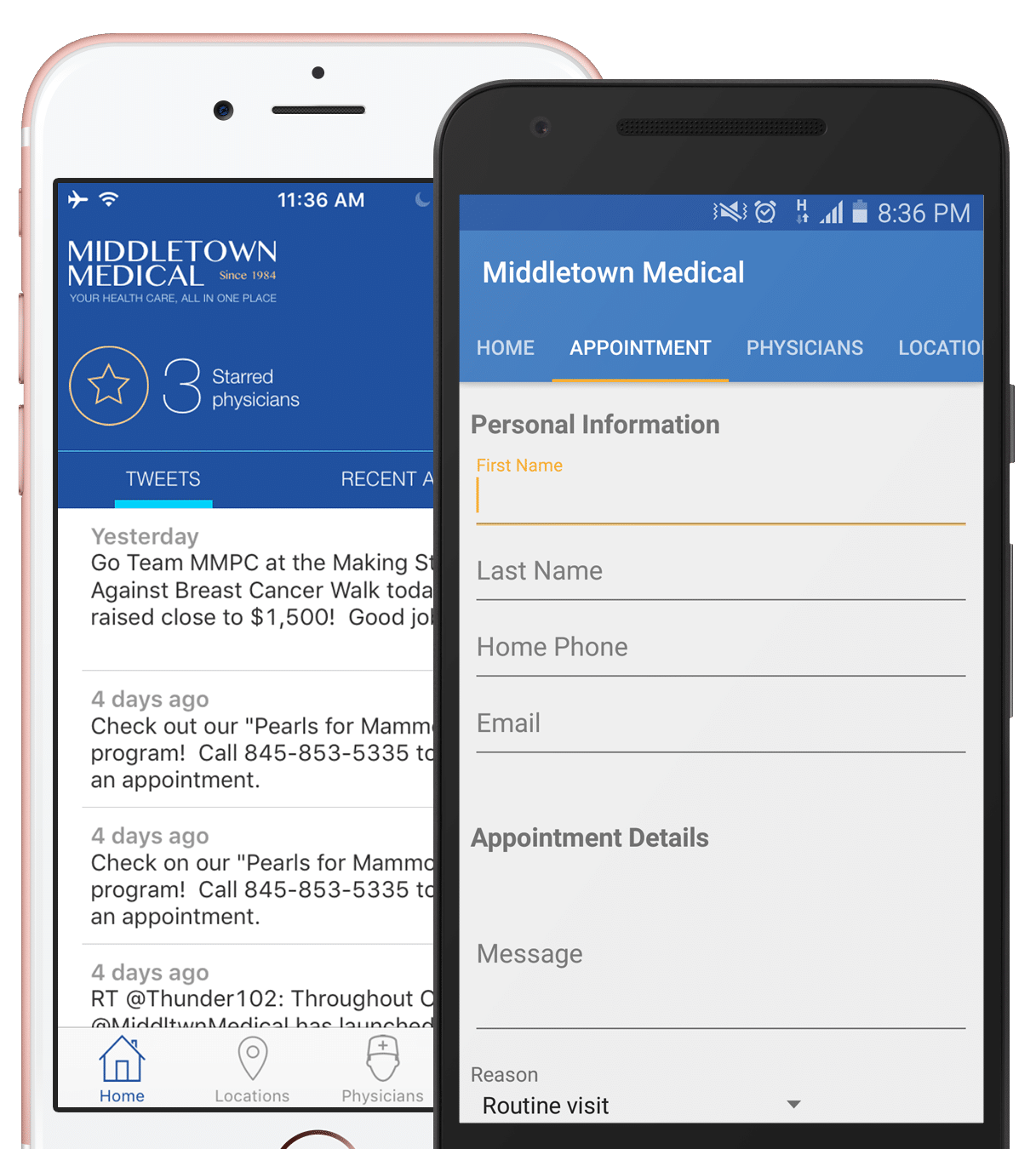 ♥

URGENT CARE LOCATIONS — open to all
For important information regarding the security and possible disclosure of limited patient information, click
HERE