LOCATION IN PORT JERVIS — Orange County, NY
Urgent Care 
Monday – Friday 8:00 am – 8:00 pm
Saturday 8:00 am – 1:00 pm
Sunday 8:00 am – 1:00 pm
Imaging Services:
Cat Scan
X-ray
Ultrasound
SPECIALTIES — Port Jervis, NY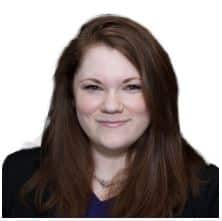 Kaitlyn Simpson , DO
Primary Care
Dr. Kaitlyn Simpson is a dedicated and patient-focused Primary Care physician. She is Board-certified by the American Osteopathic Board of Family Physicians in Family Medicine and pending Osteopathic Manipulative Medicine certification.
Prior to joining Middletown Medical, PC, Dr. Simpson served patients with Garnet Health Medical Center located in Middletown, N.Y., where she completed her residency in Family Medicine. During her residency she held multiple leadership positions including chief resident, resident body vice president, and member of the graduate medical education committee.
Dr. Simpson earned her Doctor of Osteopathic Medicine at Touro College of Osteopathic Medicine in Middletown, N.Y. She completed her Bachelor of Arts in Biological Sciences at Binghamton University in Binghamton, N.Y.
Dr. Simpson received additional training in Integrative Medicine and Medication Assisted Treatment for opioid use disorder.
Dr. Simpson is dedicated to medical education of both future physicians and members of our community. She is an Adjunct Clinical Instructor for Family Medicine at Touro College of Osteopathic Medicine and is involved with the Garnet Health Medical Center Family Medicine Residency Program. She has also participated in community health screenings, COVID-19 vaccination clinics, awareness campaigns, and elementary health education events.
Dr. Simpson provides full spectrum Primary Care services including adult and pediatric well and sick visits, women's annual health visits, and Osteopathic Manipulative Treatment.
She is currently accepting new patients.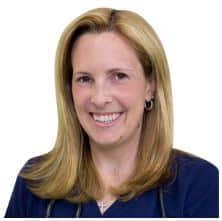 Amanda Hansen, PA
Primary Care
Amanda Hansen received her undergraduate degree with honors from Mount Saint Mary College in Newburgh, NY. She continued her studies at Pennsylvania's Beaver College, where her Master's Degree in Physician Assistant Studies was awarded with distinction. She received certification through the Physician's Assistant National Certification Exam. During her post-graduate training Amanda worked with numerous outstanding primary and specialty physicians and medical facilities in and around the Northeast.
Amanda is a certified Emergency Medical Technician, and has received certifications from the American Heart Association in Advanced Cardiac Life Support, Advanced Pediatric Life Support and CPR Instruction. Since 1998, Amanda has volunteered her time and expertise as an EMT for the Volunteer Ambulance Corps of both Minisink and Greenville, NY. She currently serves as Assistant Clinical Instructor for Emergency Medical Technicians at the Orange County Fire Training Center.
A proficient Urgent Care provider, Amanda is Supervisor of Clinical Staff at Middletown Medical's Walk-In Center. Her diverse clinical experience has provided her a broad base of knowledge and insight when caring for her patients.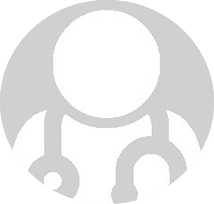 Imad Abushahin , MD
Orthopedic
Dr. Imad Abushahin is a dedicated and patient-focused Orthopedic Surgeon who specializes in the treatment of the hand and upper extremity.
Prior to joining Middletown Medical, Dr. Abushahin was a Sports Medicine Fellow at the Cincinnati Sports Medicine and Orthopedic Center (CSMOC) in Cincinnati, Ohio in 2021-2022.
He also finished two years of clinical orthopedic fellowships in Hand and upper extremity. And one year of orthopedic trauma.
Dr. Abushahin has worked as:
• Assistant consultant in King Faisal Specialty Hospital and Research Center in Jeddah Saudi Arabia.
• Orthopedic consultant at the Specialty Hospital in Jordan., and as an orthopedic fellow at the King Hussein Cancer Center in Jordan,
• Orthopedic resident at Jordan University Hospital in Jordan.
Dr. Abushahin earned his medical degree from the University of Jordan where he completed his Orthopedic Residency at its hospital.
Dr Abushahin main interest is Hand surgery, and he has developed his solid knowledge in this field by completing two years of clinical hand surgery training at Christine M. Kleinert Institute in Louisville, Kentucky and Cleveland Clinic Combined Fellowship in Ohio. He also has focused on Upper Extremity injuries as he completed a third year in Orthopedic Trauma at the University of Louisville Hospital in Kentucky.
He also spent last year in Cincinnati doing Sports Medicine fellowship at the Cincinnati Sports Medicine and Orthopedic Center (CSMOC).
Dr. Abushahin is a member of:
• Orthopedic Trauma Association (OTA).
• American Society for Surgery of the Hand (ASSH).
• American orthopedic society for Sport Medicine (AOSSM).
• Jordanian Orthopedic Surgeon Association, Jordan Medical Council. He is Jordanian Board Certified in Orthopedic surgery. He is fully licensed to practice medicine in Ny, Ohio and Kentucky states.
Dr. Abushahin is currently accepting new patients.