Address: 78 Brookside Ave #143, Chester, NY 10918
Phone: (845) 469-2692
Hours:
M-F: 8am – 8pm
Sat: 9am – 1pm
Sun: Closed
Overview
Our Chester location is a 4,000 square foot, state of the art facility, and the finest of its kind in the region. Conveniently located in the ShopRite Plaza (just off NYS Route 17). Featuring Urgent Care, Primary & Family Care, Specialty Medicine and Walk-in Xray. In addition, our Occupational Medicine program will also be headquartered here.
CHESTER
78 Brookside Avenue, Shoprite Plaza, Chester
Xray
Walk-ins welcome!
Monday – Friday: 8:00am – 8:00pm
Saturday: 9:00am – 1:00pm
Ultrasound
General / Vascular
Tuesday: 8:00am - 5:00pm
SPECIALTIES — chester, ny
Our physicians provide medical services to patients of all ages. Our providers strive to give comprehensive, quality health care to individuals and families. Our focus is on prevention of disease as well as treatment of chronic conditions in order to achieve the highest quality of life possible.
If you have a prescription to receive an Xray from another physician, bring it in and we can perform the Xray. We will send the results directly to your physician.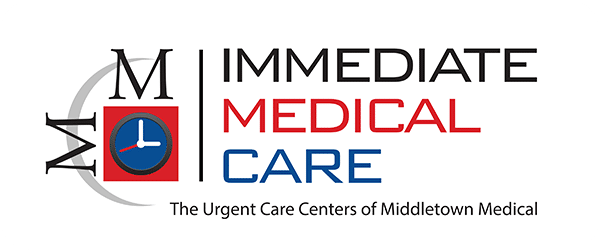 Middletown Medical was the first in the area to offer immediate medical care because we know that sometimes you just can't wait for an appointment. From minor illness or injury to complex medical issues, we ensure you and your family fast, personalized care every day.
Evening and weekend hours
No appointment necessary
Services available include: casts, sutures, immunizations and injections, nebulizer treatments, physical exams (back-to-school, sports, summer camp, adult) and many more.
MRI, CT scan, X-ray, Laboratory and Ultrasound services
Chester (Urgent Care Center)
Mon – Fri: 8:00am – 8:00pm
Sat: 9:00am – 1:00pm
78 Brookside Avenue, Suite 143
Chester, NY 10918
Worry Free Pricing
♥
For Urgent Care
We all deserve the finest medical care and services, but not all of us have medical insurance. While Middletown Medical accepts most insurances, we also now offer a very simple and straightforward WORRY-FREE PRICING model for those without medical insurance — low cost, yet high quality, medical care.
Simply scan the list below for the type of service desired, and you'll immediately know the price. We accept cash, checks and all major credit cards. You will receive a 10% discount for paying in full at the visit. While WORRY-FREE PRICING currently focuses on our Urgent Care services, continue to visit this page often for additional services being added in the very near future.
Middletown Medical prides itself on providing the most comprehensive and compassionate healthcare services in the Hudson Valley, and it's our hope that those without insurance will not hesitate to receive the medical services they both need and deserve, thanks to our WORRY-FREE PRICING.
Level 1: $150
Office visit with a provider that includes lab tests for minor illness or injuries. One medical complaint that requires minor treatment.
Level 2: $180
Office visit with a provider that includes the services in Level 1 plus a diagnostic test or lab service.
Level 3: $250
Office visit with a provider that includes the services in Level 2 plus a minor procedure.