Orange County's First Ketamine Clinic
WHAT IS KETAMINE TREATMENT?
Ketamine is an FDA-approved anesthetic that's been widely used around the world for more than five decades. It's also a medication that has been found to have fast-acting antidepressant properties.
While ketamine isn't considered a first-line therapy for chronic pain, depression, or any other mental health disorder, it can be used to treat severe cases of depression, anxiety, and/or PTSD that haven't been successfully treated with conventional medications or therapies.
When ketamine is administered in a monitored medical setting, it can have calming and extremely therapeutic effects on the regions of a patient's brain that control mood, behavior, and more.
BENEFITS OF KETAMINE
Ketamine can be really useful for specific types of pain, particularly neuropathic pain, such as complex regional pain syndrome, trigeminal neuralgia, fibromyalgia, post-herpetic neuralgia, neuropathy, 
Ketamine works by going into the central nervous system and resetting hypersensitized pain receptors. Sometimes pain receptors can become overactive and even a slight touch could be extremely painful. That's typically related to hypersensitized pain receptors.
Ketamine works on the NMDA receptor by blocking activity of that receptor. The end result is a resetting of the pain receptors. With a reset pain receptor, i.e. a receptor is not hypersensitized and therefore not overactive, the patient can experience less pain.  
Ketamine has been so effective with treating certain pain conditions as well as anxiety, PTSD, depression, that more and more Ketamine centers are opening up throughout the United States.
DOES KETAMINE HAVE SIDE EFFECTS?
Side effects of ketamine therapy tend to be fairly mild, with the most common side effects being:

nausea
dizziness
headaches
dissociation, or feeling disconnected from your body, thoughts, and feelings
vertigo, or the feeling of spinning and losing your balance when you're not moving
drowsiness
dysgeusia, or altered sense of taste
psychosis, which may include hallucinations and delusions
IS KETAMINE SAFE FOR EVERYONE?
Since ketamine can increase blood pressure, it's not recommended for people with hypertension. You may also want to ask your healthcare professional about whether or not it's safe to take ketamine if you have:

heart disease
a history of increased intracranial pressure
a history of substance use disorder
FIND OUT IF OUR TREATMENT PROGRAM IS RIGHT FOR YOU!
LET US HELP YOU TODAY!

Appointments are available at our Middletown Office.
Schedule an appointment by phone or chat: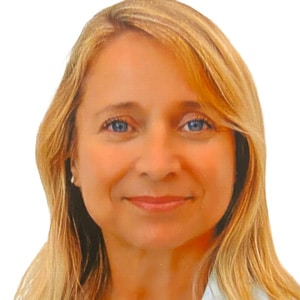 MEET OUR TEAM
Cynthia DeLavalle, MS, AGPCNP-BC is an adult-gerontology nurse practitioner board-certified by the American Nurses Credentialing Center (ANCC).
Prior to her current role, Ms. DeLavalle worked locally treating patients in the specialty of Interventional Pain Management at the North American Partners in Pain Management in Poughkeepsie, N.Y. for the past four years.
Ms. DeLavalle began her career in health care over 30 years ago as a registered nurse, working in acute care settings. While working as a Registered nurse, she advanced her skills to work in adult critical care and Cardio-Thoracic critical care settings. She then pursued her interest in nursing, graduating with honors, and received the Sr. Leona DeBoer Graduate Nursing Award at Mount Saint Mary College in Newburgh, NY. Additionally, Ms. DeLavalle served as an adjunct professor with the nursing department at Mount Saint Mary College in Newburgh, N.Y.
Ms. DeLavalle has been an active member of several professional organizations including the American Nurses Association, American Association of Critical Care Nurses, and was inducted into the Honor Society of Nursing, Sigma theta Tau International in 2015. She also holds current and past certifications in basic life support (BLS), Advanced Cardiac Life Support (ACLS), Pediatric Advanced Life Support (PALS), and Adult Critical Care Certification (CCRN).
She is active with Saint Mary's Church in Washingtonville, N.Y., has participated in various community fundraising and events, is a Charter member of the Washingtonville Kiwanis Club (2015), and is an affiliate member of the Chelsea Yacht Club since 2019.
Outside the office, Ms. DeLavalle enjoys spending time with her family, supporting community events, and outdoor activities, including racing sailboats, bicycling, swimming, hiking, skiing, and show-shoeing.