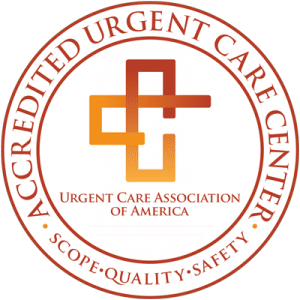 Middletown Medical has received the Accredited Urgent Care designation for its Middletown Urgent Care Center, the highest level of distinction for urgent care centers. Middletown Medical's centers provide patients with walk-in, extended-hour medical attention with licensed providers for a large scope of medical conditions. The health care environment is changing, and it is becoming more and more important for patients to understand their treatment options.
Urgent care is a convenient and viable option for medical conditions that cannot wait for a scheduled appointment with a primary care physician. Middletown Medical accepts unscheduled, walk-in patients during all hours of operation at their Urgent Care Centers in Middletown, Chester, and Ellenville.
When a medical condition cannot be handled by a patient's regular doctor – such as unexpected cuts, burns, sprains or fractures that do not require a visit to the emergency department, Middletown Medical's urgent care centers are equipped with x-ray, laboratory services, and licensed providers are always available to perform minor procedures like casting and suturing. Urgent care fills the gap between primary care and hospital emergency rooms, offering increased convenience and cost savings.
With its accreditation, Middletown Medical and the Urgent Care Association of America demonstrate their commitment toward providing patients with access to quality care of the highest level.