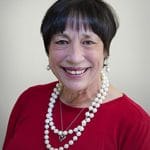 Middletown Medical, the Hudson Valley's premier provider of healthcare services, is proud to welcome Catherine Johnson, a board-certified family nurse practitioner (FNP), to its pediatrics team at Middletown Medical's Pine Bush office.
Ms. Johnson has over two decades of experience in nursing, focusing on pediatrics. Prior to Middletown Medical, Ms. Johnson committed six years to providing primary, urgent, and preventative care for children from newborn to young adulthood at Middletown Community Health Center's Pine Bush Pediatrics Department (now Cornerstone Family Healthcare).
"Ms. Johnson has offered so much to the Pine Bush community – both through her impressive medical background and the unique bond she forms with her patients," said Melissa Wolff, the medical group's Marketing Director and Physician Recruiter. "We're grateful to have her join our team of healthcare providers."
Ms. Johnson is an instructor with Ulster BOCES, where she teaches critical nursing skills to nursing assisting and practical nursing students at the high school and adult levels. She has also provided instruction in anatomy, physiology, and all aspects of health careers to pre-university high school seniors.
Ms. Johnson has worked as an FNP in occupational health with The Work Place at the Mid-Hudson Regional Hospital of Westchester Medical Center in Poughkeepsie, N.Y. She has also held positions as an FNP, special projects coordinator, and clinical coordinator with OMNI Medical Care in Newburgh, N.Y.
In addition, Ms. Johnson has worked as a school nurse teacher at both Orange-Ulster BOCES in Goshen, N.Y. and with the Newburgh Enlarged City School District, and as a charge nurse in palliative care with Hospice of Orange and Sullivan Counties, Inc. in Newburgh, N.Y.