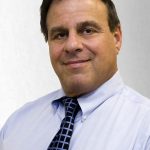 Douglas K. Osofsky, D.P.M. brings over 30 years of experience to the Podiatry team at Middletown Medical. As a board-certified physician and surgeon in podiatric medicine, he specializes in the medical diagnosis and treatment of foot and ankle problems, including orthopedic and dermatological conditions resulting from bone and joint, neurological, and circulatory issues.
Dr. Osofsky is affiliated with Orange Regional Medical Center in Middletown, N.Y. He is licensed to practice by the State of New York.
__________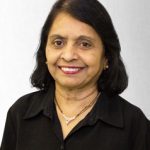 Pratibha P. Shah, MD is an Internal Medicine physician with nearly 50 years of experience in the medical field, spanning internships and residencies in India, and a residency with Bergen Pine County Hospital in New Jersey. Her professional career has included time as a physician in the Emergency Room at Kennedy Hospital in Saddlebrook, N.J., First Care in Monroe, N.Y., and MedExpress in Central Valley, N.Y. She has also practiced at the Student Health Center of UMDNJ New Jersey, the Greenville Community Health Center, and Middletown Community Health Center.
Most recently, Dr. Shah worked as a private practice physician specializing in Internal Medicine.
__________
"With Dr. Osofsky and Dr. Shah joining the team, we'll be able to expand the number of patients we can service without sacrificing the patient-focused health care on which we pride ourselves," said Melissa Wolff, the medical group's Marketing Director and Physician Recruiter.
Dr. Osofsky is a graduate of the New York College of Podiatric Medicine, and earned his Bachelor of Science in Biology from SUNY Geneseo. He completed his internships with Coney Island Hospital and Baptist Medical Center, both in Brooklyn, N.Y.
Dr. Shah earned her First Year Bachelor of Science and her Medicinae Baccalaureus in India. She has also served as an Associate Professor, Assistant Professor, and Junior Lecturer Anesthesiology in India.