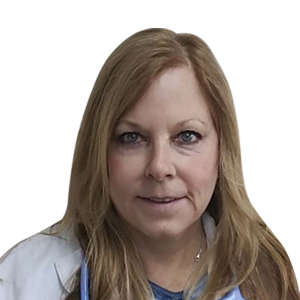 Michelle Appelbaum , FNP PhD
Locations:

111 Maltese Drive - Medical Campus
75 Maltese Drive - Middletown
Michelle Gellman Appelbaum, PhD, FNP, PNP, PPCMHS
FAMILY NURSE PRACTITIONER

Dr. Michelle Gellman Appelbaum has over 25 years experience as a nurse practitioner, with a special focus on developmental disabilities, autism, and attention-deficit/hyperactivity disorder (ADHD).

Dr. Appelbaum earned her Doctor of Philosophy in Nursing from Columbia University in New York City, N.Y., and her Master of Nursing from Pace University in New York, N.Y., and New York Medical College located in Valhalla, N.Y.

Dr. Appelbaum was named New York State Nurse Practitioner of the Year by both the Nurse Practitioner Association New York (2013) and the American Academy of Nurse Practitioners (2002). She was recently elected president of the Nurse Practitioner Association New York State, and is a charter member of the Sigma Theta Tau International Nursing Honor Society's Newburgh chapter.

Throughout her career, Dr. Appelbaum has provided care as a nurse practitioner for a number of area medical services providers including: New Windsor Pediatrics in New Windsor, N.Y., The Workplace of St. Francis Hospital in Poughkeepsie, N.Y., the Neurology Group of Bergen County in Ridgewood, N.J., the Center for Child Neurology in Fishkill, N.Y., The Center for Discovery in Harris, N,Y., and Dr. Louis Rodrigues, a pediatrician in Monticello, N.Y. Earlier in her career, she also worked as a nursing supervisor, a substitute school nurse, a staff nurse, and a public health nurse, all in Sullivan County, N.Y.

Dr. Appelbaum has been a clinical instructor of nursing and an adjunct professor at Mount Saint Mary College in Newburgh, N.Y. and a physical assessment tutor at New York City, N.Y. She has also been a guest lecturer and presenter numerous times, most often educating others about ADHD, cerebral palsy, and other neurological disorders.

Dr. Appelbaum has earned her certification from the American Nurses Credentialing Center (ANCC) as both a pediatric nurse practitioner and family nurse practitioner. She has also been certified by the Pediatric Nursing Certification Board as a pediatric primary care mental health specialist.