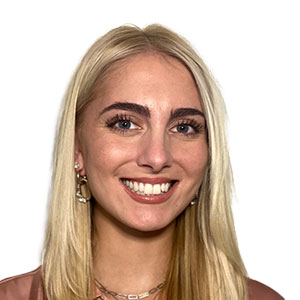 Bodeker Emma , FNP
Locations:

75 Maltese Drive - Middletown
Emma Bodeker is a licensed family nurse practitioner providing compassionate and comprehensive care to patients at Middletown Medical, PC.

Ms. Bodeker holds nearly 5 years' experience in the medical field. Prior to her current role, she served patients at Bassett Health Center Sidney in Sidney, N.Y. and UHS Urogynecology - Apalachin in Vestal, N.Y. Ms. Sulivan's entire career has also included positions as a registered nurse (RN), and she spent time treating patients with UHS Wilson Medical Center in Johnson City, N.Y. and at several New York State Department of Health COVID-19 Testing Sites.

Ms. Bodeker earned both her Master of Science in Nursing and her Bachelor of Science in Nursing from Binghamton University in Binghamton, N.Y. She also holds a Bachelor of Science in Health Science from Stony Brook University in Stony Brook, N.Y.

Ms. Bodeker is a member of the American Academy of Nurse Practitioners and the Nurse Practitioner Association. She is licensed as a New York Family Nurse Practitioner, a New York Registered Nurse, and as a New Jersey Registered Nurse. Ms. Bodeker is certified in Corporate Compliance, Client Rights, & Confidentiality; the Health Insurance Portability and Accountability Act of 1996 (HIPAA); and Infection Prevention & Control for Clinical Staff.

She is currently accepting new patients.