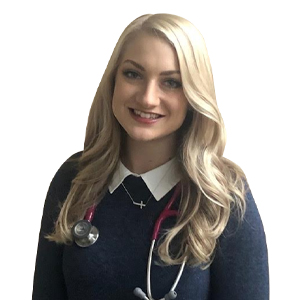 Conklin PA McKinnley , Urgent Care/ Primary Care
Locations:

Liberty Medical Branch
Monticello Urgent Care
McKinnley Conklin is a physician assistant who has been certified by the National Commission
on Certification of Physician Assistants (NCCPA).
Prior to joining the Middletown Medical team, Ms. Conklin served patients with Sullivan County
BOCES in White Sulfur Springs, N.Y., Garnet Health Medical Center -- Catskills (formerly
Catskill Regional Medical Center) in Harris, N.Y., and Mather Hospital (formerly John T. Mather
Memorial Hospital) in Port Jefferson, N.Y.
While pursuing her certification as a physician assistant, Ms. Conklin gained a wealth of
healthcare experience by working with healthcare professionals at Wilkes-Barre VA Medical
Center in Wilkes-Barre, Penn.; Geisinger Careworks in Wilkes-Barre, Penn.; Liberty Pediatrics
in Liberty, N.Y.; Geisinger Wyoming Valley Medical Center in Wilkes-Barre, Penn.; Marworth
Treatment Center in Waverly, Penn.; Physicians Health Alliance in Scranton, Penn.; and St.
Luke's Palmerton in Palmerton, Penn.
Her diverse fields of study include family medicine, general surgery, pediatrics, emergency
medicine, psychiatry, addiction medicine, obstetrics and gynecology, cardiothoracic surgery,
cardiology, and internal medicine.
Ms. Conklin earned both her Bachelor of Arts and her Master of Science in Physician Assistant
Studies from Marywood University in Scranton, Penn. She was the recipient of the PA Merit
Award for academic excellence in the Physician Assistant Program.
Ms. Conklin is certified in advanced cardiac life support (ACLS) and basic life support (BLS).
She is a member of the National Honor Society for Physician Assistants, the Pennsylvania
Society of Physician Assistants, the National Society of Leadership and Success, and the
National Technical Honor Society.
Ms. Conklin is currently accepting new patients.