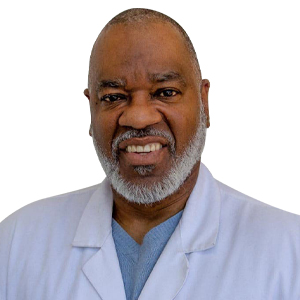 Douglas Fletcher , MD
Locations:

Liberty Medical Branch
419 E Main St - Middletown
Dr. Fletcher is a graduate of New York's Columbia University. While a student there he was elected Vice President of the Charles Drew Premedical Society, an organization committed to assisting minority students pursuing medical careers. He received his medical degree from the School of Medicine at the State University of New York in Stony Brook, where he was also a student member of the Medical School Admissions Committee Representing Minorities. He served an internal medicine internship and residency at the Long Island College Hospital in Brooklyn, NY and remained at the hospital for three years as an Emergency Room attending physician. In 1992 he completed a three-year Pulmonary/Critical Care Fellowship at St. Luke's Hospital in Manhattan.

Since 1994 Dr., Fletcher has worked in private practice. For over a decade, he has served as Assistant Director of the Intensive Care Unit at Orange Regional Medical Center and was also appointed as Director of the Pulmonary Rehabilitation department. In addition, he works as an Intensivist at the Intensive Care Unit of Cayuga Medical Center in Ithaca, NY. He is board certified in Internal Medicine, Pulmonary Medicine, Critical Care Medicine and Sleep Medicine. He is a member of the Academy of Sleep Medicine, the Society of Critical Care Medicine and the American Medical Association, among others.

Dr. Fletcher specializes in lung disorder treatment, pulmonary function testing and bronchoscopy procedures as well as the management of critical care patients. As a Sleep Medicine specialist, he diagnoses and treats patients with disorders affecting sleep and daytime alertness.

Dr. Fletcher was welcomed as a new member of the Middletown Medical team in 2007. He is married with two children and, in his spare time, he is active in sports and enjoys the theater.
Specialties
Education
Medical Degree
School of Medicine at the State University in Stony Brook
Internship and Residency
Long Island College Hospital
Memeberships
Member | Academy of Sleep Medicine
Member | Society of Critical Care Medicine
Member | American Medical Association
Hobbies