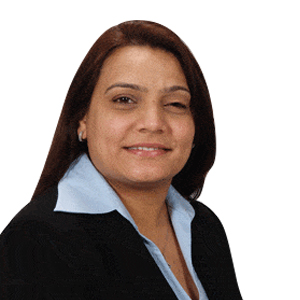 Jagruti P Gohel , MD
Locations:

111 Maltese Drive - Medical Campus
Ellenville Urgent Care
Dr. Gohel completed a Family Medicine residency at Guthrie Robert Packer Hospital in Sayre, Pennsylvania after earning her degree in medicine and surgery from M.P. Shah Medical College in India. She worked at the Heart Center of New Jersey, specializing in outpatient cardiac treatments. She also participated in research studies of glycemic optimization and glucose control for diabetic patients.

Dr. Gohel is well trained in all aspects of family medicine, with attention to her patients' physical and emotional well being. She believes that quality care is best achieved through strong patient relationships and a focus on prevention. Dr. Gohel is a member of the American Academy of Family Physicians.
Specialties
Primary Medicine
Family Medicine
Clinical Trials
Education
Degree in Medicine and Surgery
M.P. Shah Medical College in India
Memeberships
Member | American Academy of Family Physicians