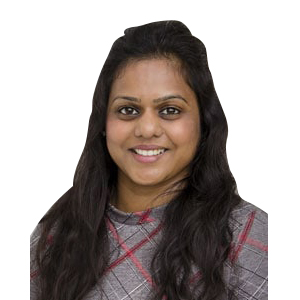 Gupta Isha , MD
Locations:

111 Maltese Drive - Medical Campus
Dr. Isha Gupta is board-certified in nephrology and internal medicine.

Dr. Gupta served as a hospitalist/nephrologist with a private group in central New York and received Nephrology Fellowship Training from Mount Sinai St. Luke's-Roosevelt Hospital Center and Icahn School of Medicine at Mount Sinai, in New York, N.Y.

She has served as a junior resident in the intensive care unit at the Asian Institute of Medical Sciences in Faridabad, India and Fortis Escorts Hospital in New Delhi. She completed rotations in multiple departments (medicine, surgery, obstetrics and gynecology, pediatrics, pulmonary medicine, ophthalmology, otorhinolaryngology, radiology, psychiatry, and rural health care) as a medical intern at Sassoon General Hospitals in Pune, India.

Dr. Gupta, who is bilingual in English and Hindi, earned her Bachelor of Medicine and Bachelor of Surgery from B.J. Medical College in Pune, India. She has research experience from the University of Alabama at Birmingham in Birmingham, Ala., where she assisted on two projects; the live/real time three-dimensional transthoracic echocardiographic evaluation of prosthetic valve dysfunction and of pericardial effusion.

Dr. Gupta has co-authored 12 medical publications and is a member of the American Medical Association and American Society of Nephrology.
Specialties
Education
Bachelor of Medicine and Bachelor of Surgery
B.J. Medical College in Pune India
Memeberships
Member | American Medical Association
Member | American Society of Nephrology
Certifications
Board-Certified Nephrologist & Hospitalist
Languages