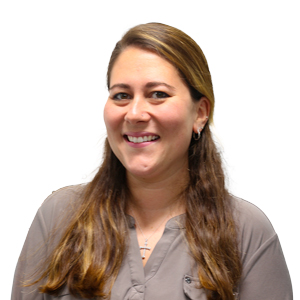 Brittany Hascoat , FNP
Locations:

Brittany Hascoat, FNP is a certified family nurse practitioner providing compassionate and comprehensive care to patients within the Pediatrics Division of Middletown Medical, PC.

Ms. Hascoat holds over 10 years' of clinical nursing experience in both the areas of pediatrics and primary care. She is dual-certified through the American Association of Nurse Practitioners (AANP) and the American Nurses Credentialing Center (ANCC).

Prior to her current role, she served as a school nurse with the North Rockland Central School District in Garnerville, N.Y. She has also worked as a supervisor at Camp Wah-nee in Torrington, Conn. and as nursing care manager at Valley View Center for Skilled Nursing and Rehabilitation in Goshen, N.Y.

Ms. Hascoat also previously worked for Middletown Medical in orthopedics, primary care, and managed the Urgent Care Division at the Chester location. Most recently, she returned to Middletown Medical to work with Dr. Tashman, Elizabeth Sidoti, PA, and all of the staff in the Wurtsboro office as an RN prior to her FNP licensure.

Ms. Hascoat earned her Masters of Science in Nursing in Family Nurse Practitioner from Dominican College in Orangeburg, N.Y., where she graduated summa cum laude. She completed her Bachelor of Science in Nursing from Western Governors University in Millcreek, Utah and her Applied Associates in Nursing from SUNY Orange in Middletown, N.Y.

Ms. Hascoat is certified in basic life support (BLS), advanced cardiac life support (ACLS), and pediatric advanced life support (PALS) by the American Heart Association. She is a member of the American Association of Nurse Practitioners.

Ms. Hascoat was born and raised in Orange County, N.Y. and currently resides in Sullivan County with her three children and dog. Ms. Hascoat is an avid reader, softball player, loves spending time at her camper on weekends, and enjoys hiking in the Hudson Valley. She is grateful to be able to once again work alongside some of the most dedicated practitioners and staff she has ever had the pleasure to work with.

She is currently accepting new patients.