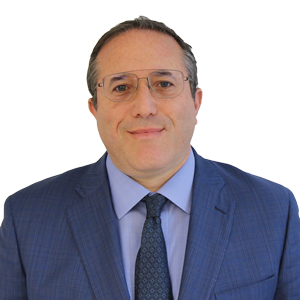 Hoffman Michael , MD
Locations:

419 E Main St - Middletown
Michael E. Hoffman, MD is a urologist who has primarily practiced in the Hudson Valley since 2008. He is board-certified by the American Board of Urology.

Dr. Hoffman was named one of regions Top Urologists and featured in Hudson Valley Magazine and recognized by Castle Connolly as a Top Doctor since 2018. He is oftern commended for spending the time necessary to get to know his patients, in order to fully understand how his care can help best improve their long term quality of life.

Dr. Hoffman grew up in New York City. He graduated from Binghamton University in 1997 with a Bachelor of Arts in Psychology with a Pre-Med focus. He graduated magna cum laude, Phi Beta Kappa honor society, and was awarded Distinction in Independent Research. Dr. Hoffman was a teaching assistant for a number of classes while enrolled.

Dr. Hoffman then attended and received his medical degree from Mount Sinai School of Medicine in New York, N.Y. in 2002. He completed two years of General Surgery training at Saint Vincent's Hospital in New York, N.Y. as part of his six-year Urology Residency at New York Medical College in Valhalla, N.Y. He completed the residency program in 2008.

Dr. Hoffman is a general urologist with a particular focus in endourology and Men's Health. He has significant experience and interest in the treatment of kidney stones, cancers of the bladder and prostate, prostate obstruction, incontinence, voiding dysfunction, peyronie's disease, erectile dysfunction, infertility, and hormonal imbalances, including low testosterone therapy. He remains proficient in the latest technology and techniques for the treatment of these conditions in the office and hospital setting. He also specializes in No-Scalpel, No-Needle office-based vasectomy.

Dr. Hoffman is excited to bring his large practice to the Middletown Medical team. He will incorporate telemedicine, office procedures, and surgeries in our surgery center. He is very conscious about the cost of healthcare for his patients and is happy to offer these services and testing to be done in our lower-cost, high-quality facilities.

Dr. Hoffman lives locally and is married with two children. He enjoys photography, music, exercise, cooking, baking, helping with his children's sports, and the New York Jets.

Dr. Hoffman will see patients at Middletown Medical and perform surgeries at our surgery center and at Garnet Hospital in Middletown, N.Y.