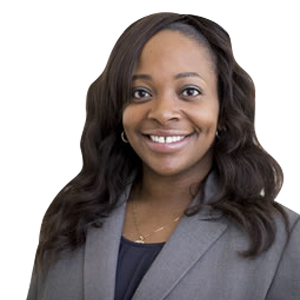 Florence Jean-Louis , MD
Locations:

Dr. Jean-Louis brings many years of compassionate and Board Certified gynecology care to Middletown Medical. Most recently she was with Hudson Valley Healthcare Inc. in Monticello, and has also served as an Attending Physician with The Greater Hudson Valley Family Health Center in Newburgh, and Catskill Regional Medical Center in Harris.

Recognized in 2012 as one of America's top obstetricians and gynecologists by the Consumers' Research Council of America, among many other honors and awards she has received, Dr. Jean-Louis is a graduate of the State University of New York Upstate Medical University in Syracuse, and previously earned a B.A. in sociology from Vassar College.

Following medical school, Dr. Jean-Louis completed an Internship and Residency in Obstetrics and Gynecology with Drexel University College of Medicine/Hahnemann University Hospital in Philadelphia. She then served as an Attending Physician with Mercy Hospital of Philadelphia before returning to Hahnemann as a Clinical Instructor of Obstetrics and Gynecology. Board Certified by the American Board of Obstetrics and Gynecology (ABOG), she is also a Diplomate and Fellow with the organization.
Specialties
Education
Bachelor of Arts in Sociology
Vassar College
Medical Degree
State University of New York Upstate Medical University in Syracuse
Internship and Residency in Obstetrics and Gynecology
Drexel University College of Medicine/Hahnemann University Hospital in Philadelphia
Memeberships
Diplomat & Fellow | American Board of Obstetrics and Gynecology
Awards
One of America's Top Obstetricians and Gynecologists
Consumers' Research Council of America
2012