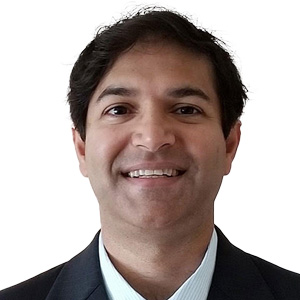 Subrata Kar , DO, FACC, FSCAI
Locations:

111 Maltese Drive - Medical Campus
Dr. Subrata Kar is an interventional cardiologist and advanced heart failure and transplant cardiologist with Middletown Medical, PC's Cardiology & Vascular Division. Dr. Kar specializes in Interventional Cardiology, Structural Heart Disease, Peripheral Vascular Disease, Cardiovascular Medicine, and Advanced Heart Failure and Transplant Cardiology.

Prior to joining Middletown Medical, Dr. Kar was the Chief of Cardiology and Director of Interventional Cardiology at Coney Island Hospital where he launched the inaugural interventional cardiology program in the Coney Island region of New York City. Before that leadership role, he was the Director of Adult Congenital Heart Disease at Texas Tech University Health Sciences Center El Paso, Paul L. Foster School of Medicine, where he was a faculty Structural Heart Disease Interventional Cardiologist and an Assistant Professor of Medicine.

Dr. Kar also held leadership roles as the Chair of the Cardiology Fellowship Selection Committee and the Chair of the Cardiovascular Disease Fellowship Clinical Competency Committee. He also served as the Chair of the Academic Cardiology Section for the American College of Cardiology, Texas Chapter.

Dr. Kar earned his medical degree and completed his Neuroanatomy Fellowship during medical school at the New York College of Osteopathic Medicine in Old Westbury, NY. Dr. Kar has completed 5 fellowships. He completed his General Surgery Categorical Internship at Albert Einstein College of Medicine at Montefiore Medical Center in the Bronx, NY. He completed his Internal Medicine Residency at the Cleveland Clinic, Lerner College of Medicine, in Cleveland, Ohio. Subsequently, he completed his Cardiovascular Medicine Fellowship at the University of Missouri-Columbia School of Medicine followed by his Interventional Cardiology Fellowship at Stony Brook University Medical Center in Stony Brook, NY. Afterwards, Dr. Kar completed his Structural and Congenital Heart Disease Advanced Interventional Cardiology Fellowship at the David Geffen School of Medicine at Ronald Reagan UCLA Medical Center in Los Angeles, California. Lastly, Dr. Kar completed his Advanced Heart Failure, Ventricular Assist Devices, Mechanical Circulatory Support Devices, and Transplant Cardiology Fellowship at New York University (NYU) Langone Medical Center in Manhattan, NY.

Dr. Kar has earned 7 board certifications. Dr Kar is board certified in Interventional Cardiology, Cardiovascular Disease, Endovascular Medicine, Echocardiography, Cardiovascular Computed Tomography, Nuclear Cardiology, and Internal Medicine. Dr. Kar is also trained in vascular ultrasound from NYU Langone Medical Center.

Dr. Kar was bestowed several honors and awards including the following: Texas Tech University Health Sciences Center El Paso Award of Excellence for Outstanding Performance and Exceptional Commitment to Patient Care and Education; Texas Super Doctors 2021, 2020, and 2019; Cardiovascular Research Technologies Young Leaders Recognition Award; Cardiovascular Research Technologies Conference Scholarship Award; Best of the Best Abstract for the Society of Coronary Angiography and Interventions Scientific Convention; Texas Tech University Health Sciences Center El Paso Internal Medicine Research Grant; American College of Cardiology Legislative Conference Early Career Travel Award; Cardiovascular Innovations Early Career Grant; Mount Sinai Best Case Award Competition Winner; Medical Student Neuroanatomy Fellowship; Medical Student Summer Research Scholar; Edward J. Bloustein Distinguished Scholar; Garden State Scholar; and the United States National Mathematics Award.

Dr. Kar is a fellow of the Society for Cardiovascular Angiography and Interventions (SCAI) and the American College of Cardiology (ACC). Moreover, he served on numerous academic and hospital committees for cardiology and interventional cardiology including committees for SCAI and ACC.

Dr. Kar has authored or co-authored over 110 manuscripts, abstracts, and national presentations in cardiovascular medicine. Furthermore, he is a peer reviewer for various journals and has served as a Principal Investigator for numerous clinical research studies. His clinical research involves ulnar PCI, radial PCI, dorsal distal radial (snuff box) PCI, structural heart disease, low dose radiation intervention, and endovascular intervention.

Dr. Kar is currently accepting new patients.
Specialties
Interventional Cardiology