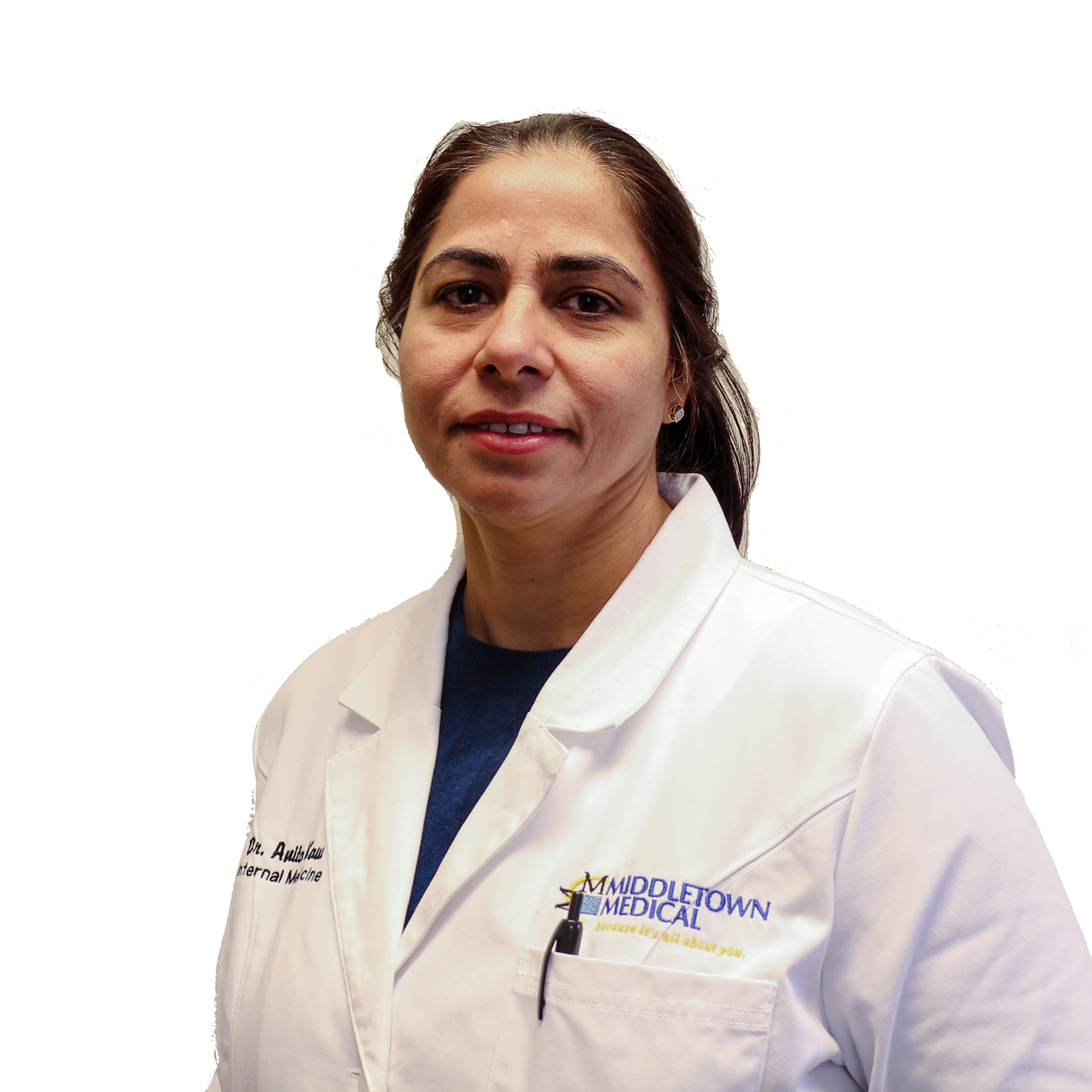 Kaw Anita , MD
Locations:

Chester Urgent Care
111 Maltese Drive - Medical Campus
Dr. Anita Kaw is a primary care physician with nearly 25 years of experience in the medical field.

Prior to joining Middletown Medical, Dr. Kaw served at a number of notable healthcare facilities across the northeast, including Bon Secours Health System in Suffern, N.Y.; Crystal Run Healthcare in Middletown, N.Y.; MedStar Good Samaritan Hospital in Baltimore, Md.; and Englewood Health in Englewood, N.J. Her specialized experience has included Critical Care, Anesthesia, Obstetrics & Gynecology, Internal Medicine, Hospitalist Care, Ambulatory Care, and more.

Dr. Kaw earned her Bachelor of Science from the University of Kashmir in Srinagar, India, and her Bachelor of Medicine, Bachelor of Surgery (M.B.B.S.) from Netaji Subhash Chandra Bose Medical College in Madhya Pradesh, India. An M.B.B.S. is an international medical degree equivalent to an M.D. in the U.S. healthcare system

In her spare time, Dr. Kaw enjoys trekking in nature, yoga, and meditation.