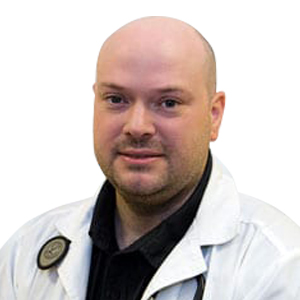 Christopher Matthews , FNP
Locations:

Middletown Urgent Care
Monticello Center - Catskill Adult and Pediatric Medicine
Christopher Matthews is a board-certified family nurse practitioner with a strong background in acute patient care. He is working with Dr. Jeffrey Weinstein at Middletown Medical's Catskill Adult & Pediatric Medicine office and assisting patients at Middletown Medical's urgent care centers.

Mr. Matthews has served patients as a registered nurse at West Houston Medical Center in Houston, Texas, the University of Texas Medical Branch in Galveston, Texas, and Lourdes Hospital in Binghamton, N.Y.

Mr. Matthews is a graduate of Binghamton University, where he earned his Bachelor of Science in nursing and his Master of Science in advanced family nursing. He also completed the Family Health Nurse Practitioner Certificate Program, designed for nurses seeking advanced clinical preparation.

Mr. Mathews is certified by the American Academy of Nurse Practitioners. Additionally, he has earned Trauma Nurse Core Course, Emergency Nurse Pediatric Course, Advanced and Pediatric Advanced Cardiovascular Life Support, and Basic Life Support certifications while in practice for becoming a registered nurse.
Specialties
Pediatrics
Primary Medicine
Education
Bachelor of Science in Nursing and Master of Science in Advanced Family Nursing
Binghamton University
Certifications
Board-Certified Family Nurse Practitioner by the American Academy of Nurse Practitioners
Health Nurse Practitioner Certificate Program
Trauma Nurse Core Course
Emergency Nurse Pediatric Course
Advanced and Pediatric Advanced Cardiovascular Life Support
Basic Life Support certifications