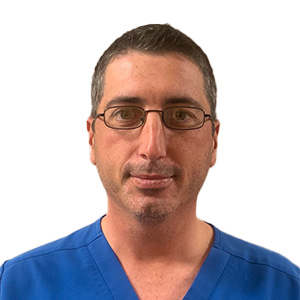 Scott Moroney ,
Locations:

111 Maltese Drive - Medical Campus
Dr. Scott Moroney is a dedicated and patient-focused Emergency Medicine physician. He is Board-certified by the American Board of Emergency Medicine.

Prior to joining Middletown Medical, PC, Dr. Moroney served patients with Montefiore – St. Luke's Cornwall located in Newburgh, N.Y.

Dr. Moroney earned his Bachelor of Science in Biology from the University of Scranton in Scranton, Penn. He completed his Doctor of Osteopathic Medicine at the Philadelphia College of Osteopathic Medicine in Philadelphia, Penn. He completed his medical residencies at St. Barnabas Emergency Medicine in the Bronx, N.Y. and University Hospitals Cleveland Medical Center in Cleveland, Ohio.

Dr. Moroney holds certifications in Advanced Cardiac Life Support (ACLS), Advanced Trauma Life Support (ATLS), and Pediatric Advanced Life Support (PALS).

In his free time, Dr. Moroney enjoys competitive snowboarding, running, golf, and leisure reading.