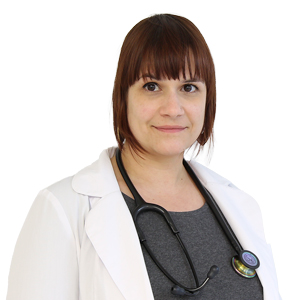 Musorrafiti Lori , FNP-BC
Locations:

111 Maltese Drive - Medical Campus
Lori Musorrafiti, FNP-BC is a family nurse practitioner with over 10 years' of experience in the medical field. She is board-certified by the American Nurses Credentialing Center (ANCC).

Prior to joining Middletown Medical, Ms. Musorrafiti served at a number of notable healthcare facilities across New York State, including Orange Medical Care in Newburgh, N.Y., Sandra Sadler Pediatrics in Haverstraw, N.Y., Nazario's Practice in Middletown, N.Y., Southern Westchester Diabetes in the Bronx, N.Y., and Hudson Pointe at Riverdale Center in the Bronx, N.Y. Prior to becoming a nurse practitioner, she also served as a sexual assault forensic examiner at the Center for Safety and Change in Rockland County, N.Y. and as a Registered Nurse (RN) at JCCA in Pleasantville, N.Y.

Her specialized experience has included Endocrinology, Emergency Medicine, Addiction Medicine, Primary Care, Gynecology, and more.

Ms. Musorrafiti earned her Bachelor of Arts in Communications from Marist College in Poughkeepsie, N.Y. and her Bachelor of Science in Nursing from Dominican College in Blauvelt, N.Y. She earned her Master of Science in Nursing/Family Nurse Practitioner from Dominican College in Blauvelt, N.Y.

Ms. Musorrafiti also holds a Buprenorphine provider certification and is a New York Sexual Assault Forensic Examiner, certified by the New York State Department of Health.

She holds specialized experience in the treatment of opioid use disorder, including dispensing the prescription Suboxone, one of the main medications used to treat opioid addiction. She also provides education and counseling related to opioid use disorder and pain medication management.

Ms. Musorrafiti is currently accepting new patients.
Specialties
Family Medicine
Addiction Medicine