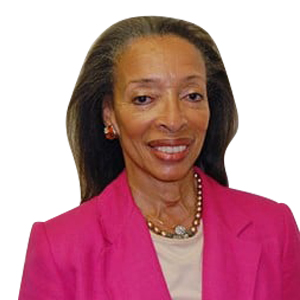 Yvonne Newland-Pagan , MD
Locations:

111 Maltese Drive - Medical Campus
Ferndale Medical Branch
Dr. Newland-Pagan is a Board Certified Otolaryngologist with more than three decades of experience in treatment of ear, nose and throat (ENT), along with head and neck related surgery.

Since 1989, Dr. Newland-Pagan has operated a Private Practice in Liberty (Ferndale). She previously had a similar practice in Missouri.

After completing undergraduate studies at New York University, where she earned a B.S. in Nursing, Dr. Newland-Pagan began her career as a Staff Nurse with Lenox Hill Hospital in New York, and also worked with the New York City Department of Health as a Public Health Nurse, and Mt. Sinai Medical Center in New York as a Home Care Coordinator.

She then went on to earn her Doctorate of Medicine degree from Mt. Sinai School of Medicine, followed by post-graduate residencies with Montefiore Medical Center in the Bronx (General Surgery, General Medicine), and Albert Einstein College of Medicine, also in the Bronx (Otolaryngology)

Dr. Newland-Pagan was also active with Catskill Regional Medical Center for many years, serving as Director of the Department of Surgery from 1995 to 2000, and she was also a Member of the Hospital Board of Trustees from 1995 to 2008.

Dr. Newland-Pagan is Board Certified by the American Academy of Otolaryngology/Head and Neck Surgery.
Specialties
Education
Bachelor of Science in Nursing
New York University
Doctor of Medicine
Mt. Sinai School of Medicine
Memeberships
Member |Catskill Regional Medical Center Board of Trustees
Member |Catskill Regional Medical Center Board of Trustees
Director of the Department of Surgery
Member Catskill Regional Medical Center
Certifications
Board-Certified by the American Academy of Otolaryngology/Head and Neck Surgery