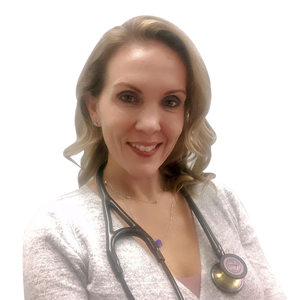 O'Donovan Simone , NP- Hosptialist
Locations:

Chester Urgent Care
Middletown Urgent Care
ORMC Hospital
SIMONE O'DONOVAN, R.N., M.S.N., F.N.P-B.C.
FAMILY NURSE PRACTITIONER

Simone O'Donovan is a family nurse practitioner providing care at Middletown Medical. She is board-certified by the American Nurses Credentialing Center (ANCC).

Ms. O'Donovan's clinical experience has included primary care, pediatrics, gynecology and obstetrics, intensive care, cardiology, critical care, emergency care, post-anesthesia care, plastic and reconstructive surgery, and gastroenterology.

Prior to her current role, Ms. O'Donovan served as a clinical registered nurse at NewYork–Presbyterian Hospital, the nonprofit academic medical center associated with Columbia University, in New York, N.Y. During her 7-year tenure, Ms. O'Donovan provided care in the pediatric advanced care unit (PACU), intensive care unit (ICU), and preoperative care department. As a registered nurse, Ms. O'Donovan also cared for patients at Holy Name Medical Center in Teaneck, N.J., West Point Military Academy's Keller Army Community Hospital in West Point, N.Y., a private plastic surgery and reconstructive surgery practice in Paramus, N.J., and Teaneck Gastroenterology and Endoscopy Center in Teaneck, N.J.

Ms. O'Donovan earned her Master of Science in Nursing in the Family Nurse Practitioner Program at Felician University in Lodi, N.J. She holds a Bachelor of Science in Nursing from Dominican College in Orangeburg, N.Y. and an associate's degree in nursing from Rockland Community College in Suffern, N.Y.

Ms. O'Donovan is certified in basic life support (BLS), pediatric advanced life support (PALS), and advanced cardiac life support (ACLS). She also holds a certificate as a pain resource nurse.

Ms. O'Donovan is a member of the American Association of Nurse Practitioners, American Nurses Credentialing Center, American Association of Critical Care Nurses, American Board of PeriAnesthesia Nursing, and the American Nursing Association.