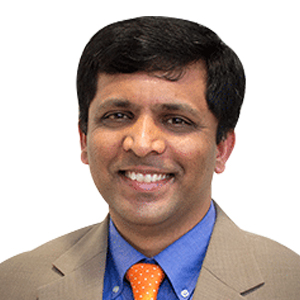 Vijay Pampana , MD
Locations:

75 Maltese Drive - Middletown
Dr. Pampana is a Board Certified Neurologist with special qualifications in Pediatric Neurology, and see patients of all ages. He specializes in Epilepsy and ADHD treatments, and comes to Middletown Medical from JFK Medical Center in Edison, N.J., where he completed a Clinical Neurophysiology Fellowship.
Previously, Dr. Pampana completed a Child Neurology Residency with SUNY Downstate Medical Center in Brooklyn, N.Y., as well as a Pediatric Residency with New York Medical College/Metropolitan Hospital in Manhattan.
Board Certified by the American Academy of Neurolgy, Dr. Pampana attended medical school in his native India (Osmania Medical College), where he was top-ranked student, as well as a notable cricket and basketball performer for his college teams. He began his medical career as a Compulsory Rotating Resident Intern with Osmania General Hospital in India, and also participated in many community health efforts.
Dr. Pampana is also Board Certified in Clinical Neurophysiology by the American Board of Psychiatry and Neurology (ABPN) and in Clinical Neurophysiology by the American Board of Clinical Neurophysiology (ABCN).