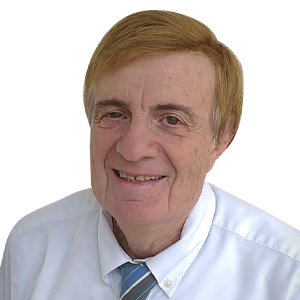 C. S. Rametta , M.D.
Locations:

22 Grove Street - Middletown - CS Rametta MD
Dr. C. S. Rametta has served thousands of patients in the Hudson Valley over his long standing career, and is one of the area's most trusted physicians.

In addition to building a robust private practice over the last several decades, Dr. Rametta served as chairman of the Department of Medicine and chief of staff at Horton Memorial Hospital (now Orange Regional Medical Center) in Middletown, N.Y. He also served as chief of the Department of Clinics in the Department of Internal Medicine at Fort Meade, Md. while serving as a major with the United States Army.

Prior to earning his commission from the U.S. Army, Dr. Rametta earned his undergraduate degree from Seton Hall University in South Orange, N.J. and his medical degree from Georgetown University School of Medicine in Washington D.C. He completed his residency in internal medicine at the University of Virginia School of Medicine in Charlottesville, Va., where he was awarded the James Ernest Kindred Award for excellence in teaching medical students.

Dr. Rametta's career has also included specialized experience in the field of medical quality assurance and certifications in geriatric medicine.

Board-certified in internal medicine, Dr. Rametta's clinical interests span all aspects of preventive medicine, including comprehensive wellness evaluations, heart health, and nutrition management. Serving adults of all ages, Dr. Rametta has built his practice around state-of-the-art patient communication, medical diagnoses, and office administration.

Dr. Rametta also practices as an affiliate staff member at Orange Regional Medical Center in Middletown, N.Y.

Aside from his work as a physician, Dr. Rametta enjoys photography, gardening, Scrabble, and computer science. He is fluent in both English and Italian.