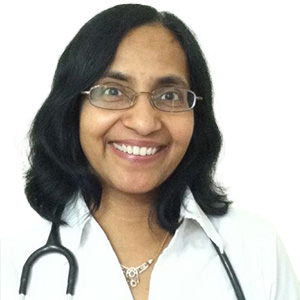 Vijayalakshmi Rampam , MD
Locations:

Chester Urgent Care
Urgent Care Newburgh
Dr. Vijayalakshmi Rampam is a dedicated and patient-focused Family Medicine physician.

Prior to joining Middletown Medical, Dr. Rampam served patients with Family Medical Care, PC in Newburgh, N.Y. She has also served as an attending physician at Garnet Health Medical Center in Middletown, N.Y.; as House Physician in the Department of Obstetrics and Gynecology at Lutheran Medical Center in Brooklyn, N.Y.; within the Department of Cardiology at Fallston General Hospital in Fallston, Maryland; and within the Department of Primary Care and Psychology at the VA Hospital in Washington, D.C.

Dr. Rampam has also spent time serving Middletown Medical patients at the Middletown, N.Y. Urgent Care Center prior to now joining the practice full-time.

Dr. Rampam earned her Doctor of Medicine from Sri Venkateswara University Medical College in Tirupati, Andhra Pradesh, India. She completed her continuing medical education program with the National Medical School Review in Newark, New Jersey. Her residency in Family practice was completed at Lutheran Medical Center in Brooklyn, N.Y.

Dr. Rampam is a member of the American Medical Association and is a Member of American Academy of Family Physicians.

Dr. Rampam is currently accepting new patients.
Specialties
Family Medicine
Clinical Trials