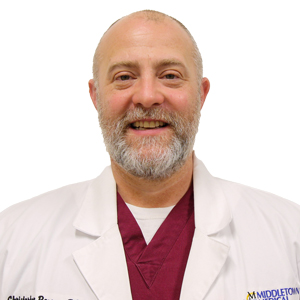 Roman Christopher , DO
Locations:

111 Maltese Drive - Medical Campus
Dr. Christopher S. Roman is a dedicated and patient-focused Emergency Medicine physician. He is Board-certified by the American Board Emergency Medicine.

Prior to joining Middletown Medical, Dr. Roman served as Medical Director at Garnet Health Medical Center-Grover Hermann Division located in Callicoon, N.Y.; as Chief Medical Officer and Chair of Utilization Management Committee/Physician Advisor at Garnet Health Medical Center-Catskills in Harris, N.Y.; and as Emergency Department Medical Director for the Emergency Department at Garnet Health Medical Center-Grover Hermann Division in Callicoon, N.Y. He also served on the Health Service Advisory Board for Sullivan County, N.Y. as well as Director of Mobilemedic EMS based out of Hurleyville, N.Y.

In addition, Dr. Roman spent many years serving in the United States Armed Forces. His experience in the U.S. Army has included serving as Medical Director of the Bridgewater-Vaccaro Medical Simulation Training Center in Fort Drum, N.Y.; Brigade Surgeon & Senior Flight Surgeon for the 10th Combat Aviation Brigade, 10th Mountain Division, in Fort Drum, N.Y.; Brigade Surgeon for 1st Brigade Combat Team, 10th Mountain Division in Fort Drum, N.Y.; and as Team Physician/Flight Surgeon for the Special Operations Resuscitation Team, Special Operations Sustainment Brigade (Airborne) in Fort Bragg, N.C.

He also serves in an academic capacity, and is an Adjunct Clinical Assistant Professor of Emergency Medicine at Touro College of Osteopathic Medicine in Middletown, N.Y.

Dr. Roman earned his Bachelor of Science from the Virginia Military Institute in Lexington, Va. and his Doctor of Osteopathic Medicine from the Lake Erie College of Osteopathic Medicine in Erie, Penn. He completed both his medical Internship and his Emergency Medicine Residency at the Carl R. Darnall Army Medical Center located in Fort Hood, Texas.

Throughout his career, Dr. Roman has been awarded the Bronze Star, the Afghanistan Campaign Medal, the Army Meritorious Service Medal (MSM), the Army Commendation Medal (ARCOM), the Army Achievement Medal (AAM), the National Defense Medal, the Global War on Terrorism Medal, the Army Service Ribbon, the NATO Medal, the Combat Medic Badge, the Flight Surgeon Badge, the Parachutist Badge, and the Critical Care Air Transport Team Badge.

Dr. Roman is a member of the American Academy of Emergency Medicine, the American College of Emergency Physicians, and the U.S. Army Society of Flight Surgeons.

He is a certified Instructor for Advanced Trauma Life Support (ATLS), Advanced Cardiac Life Support (ACLS), Pediatric Advanced Life Support (PALS), and Basic Life Support (BLS). He also holds advanced training in the Neonatal Resuscitation Program, Advanced Burn Life Support, and Advanced Wilderness Life Support.

Dr. Roman is currently accepting new patients.