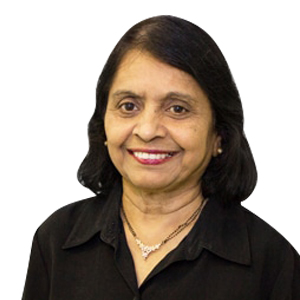 Pratibha Shah , MD
Locations:

Pratibha P. Shah, MD is a physisian, specializing in Internal Medicine. Dr. Shah has more than 40 years of experience in the medical field, spanning internships and residencies in India, and a residency with Bergen Pine County Hospital in New Jersey. Her professional career has included time as a physician in the Emergency Room at Kennedy Hospital in Saddlebrook, N.J., First Care in Monroe, N.Y., MedExpress in Central Valley, N.Y. She has also practiced at the Student Health Center of UMDNJ New Jersey, the Greenville Community Health Center, and Middletown Community Health Center.

Most recently, Dr. Shah worked as a private practice physician specializing in Internal Medicine for more than 18 years in Chester.

Dr. Shah earned her First Year Bachelor of Science and her Medicine Baccalaureus in India. She has also served as an Associate Professor, Assistant Professor, and Junior Lecturer Anesthesiology in India. She is actively involved with the Kiwanis Club, the Indian community, and her local soup kitchen.
Specialties
Education
Bachelor of Science and Medicine Baccalaureus
India