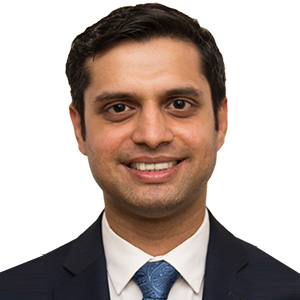 Steve Shah , MD
Locations:

111 Maltese Drive - Medical Campus
Dr. Steve Shah is a dedicated physician who provides patient-centered comprehensive Family Medicine care at Middletown Medical, PC. He is licensed by the American Board of Family Medicine.

In addition to Family Medicine, Dr. Shah also specializes in weight loss treatments. He is in process of completing his Board Certification from American Board of Obesity Medicine and has spent the last two years in residency actively helping patients lose weight via many different modalities, including medications and nutrition.

Prior to joining Middletown Medical, Dr. Shah was serving patients with Detroit Medical Center in Detroit, Michigan where he completed his residency. He has also previously worked with patients of Middletown Medical, PC at the Ellenville Center.

Dr. Shah also holds previous residency experience at Mater Dei Hospital located in Malta, Europe. He has also worked as a Clinical Instructor at Lascomp Institute of Technology in Hackensack, N.J.

Dr. Shah earned his medical degree from the Medical University of Lublin located in Lublin, Poland and his Biology degree from the New Jersey Institute of Technology located in Newark, N.J.

Dr. Shah is currently accepting new patients.