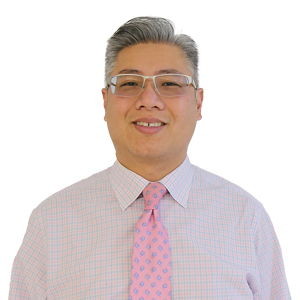 Thomas Yuen , MD
Locations:

Dr. Thomas Yuen is a Board-certified family medicine practitioner who will be treating patients within Middletown Medical, PC's Urgent Care Centers.

Prior to joining Middletown Medical, Dr. Yuen served at the Open Door Family Medical Centers (ODFMC) as Site Medical Director as well as an Attending Physician in Port Chester, N.Y. He also worked with ODFMC in HIV Specialty Care and as a Suboxone Prescriber. Dr. Yuen also served as Assistant Faculty for New York Medical College in Valhalla, N.Y. and as the Supervising Physician for the Port Chester Public School District in the John F. Kennedy Elementary School, Thomas A. Edison Elementary School, and the Port Chester High School.

During his time with ODFMC, Dr. Yuen was also a member of the Infection Control Committee, the Clinical Performance Committee, and the Therapeutics Selection Committee.

Dr. Yuen earned his Bachelor of Science in Biochemistry from Binghamton University in Vestal, N.Y. He earned his Doctor of Medicine from the SUNY Upstate Medical University in Syracuse, N.Y. He completed both his internship and residency at Beth Israel Medical Center / Institute for Urban Family Health in New York, N.Y.

In addition to his clinical expertise, Dr. Yuen was recognized in 2019 with the Westchester County Doctors of Distinction award, and in 2017 with the Family Medicine Preceptor of the Year award. He is also dedicated to various medical mission causes, and has volunteered in Buff Bay, Jamaica; Sibiu, Romania; Port Haitien, Haiti; and Guatemala.

Dr. Yuen is a member of the American Board of Family Medicine.

He is currently accepting new patients.