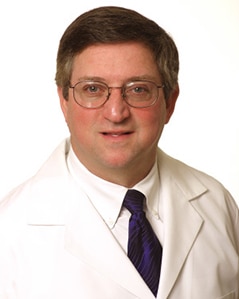 Noah Reiss, M.D.
Location:
Allergy, Asthma and Immunology
Dr. Reiss received his Medical Degree from Tel Aviv University's Sackler School of Medicine in his native country of Israel.  He then moved to the United States and served his first year pediatric residency at Staten Island Hospital in New York.  He continued with his second and third year pediatric residency at Brooklyn's Brookdale Hospital.  Dr. Reiss was awarded a two-year Fellowship in Allergy and Immunology, which he completed at Einstein Medical Center in Bronx, NY.
After working in various group practices and in private practice for many years, Dr. Reiss joined Middletown Medical.  He is board certified in Allergy and Immunology.  He has special insight in the assessment and treatment of common and rare allergies and allergic diseases including: asthma, hay fever, sinusitis as well as bee sting and food and drug allergies.
Dr. Reiss specializes in effectively treating patients of all ages.  Patients under his care receive the most up-to-the-minute treatment and therapy options to improve their quality of life.
BOARD CERTIFIED:
Allergy and Immunology