Overview
Linda A. LaRocco Family Nurse Practitioner, PLLC has been a long-standing family practice in Pine Bush New York.  Linda is always accepting new patients.  Feel free to call the office for more information or request an appointment with Linda via our Appointment Portal.
LOCATIONS IN PINE BUSH — orange county, ny
Linda A. LaRocco's Offices
Monday, Wednesday, Thursday:
9:00am – 5:00pm
59 Boniface Drive
Pine Bush, NY 12566
DIRECTIONS
Linda A. LaRocco, DNP, FNP-BC, is a board-certified Family Nurse Practitioner who operates a long-standing family health practice at 59 Boniface Drive in Pine Bush, N.Y.
In addition to her solo practice, Ms. LaRocco's considerable nursing experience includes time in surgical with Montefiore Hospital in the Bronx, N.Y., the ICU at St. Elizabeth's Hospital in New York, N.Y., caring for the elderly at Methodist Church Home for the Aged in Riverdale, N.Y., and as a Public Health Nurse with the Orange County Health Department.
Ms. LaRocco has also worked as an instructor and professor of Nursing at Mount Saint Mary College in Newburgh, N.Y., and has authored several published papers. She is licensed as a Registered Nurse in New York, and is a member of the Nurse Practitioner Association of New York State, Greater Newburgh Chapter, the American Association of Nurse Practitioners, and the St. Peter's Hospital School of Nursing Alumni Association.
Ms. LaRocco earned her Post-Master's Certificate in Family Health, her Master of Science with a Major in Nursing and a Minor in Education, her Bachelor of Science in Nursing, and her status as a ANP from Mount Saint Mary College in Newburgh, N.Y. Prior to her time at Mount Saint Mary College, she earned her Diploma in Nursing from St. Peter's Hospital School of Nursing in Albany, N.Y. She continues to educate herself by attending numerous nursing conferences and conventions, completing various online Continuing Medical Education (CME) courses, and attending informal programs on select topics.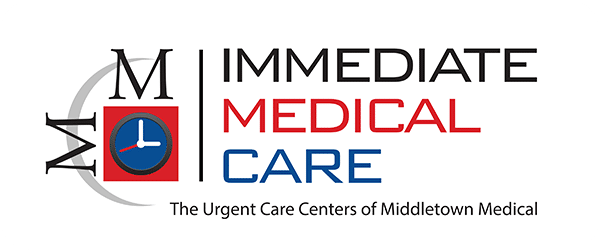 If you need medical care when our office is closed, please visit Middletown Medical's Urgent Care Center in Middletown.
Middletown (Urgent Care Center)
Mon – Fri: 7:00am – 9:00pm
Weekends: 8:00am – 6:00pm
Holidays: 9:00am – 5:00pm
111 Maltese Drive
Middletown, NY, 10940
DIRECTIONS
MEDICAL STAFF — pine bush, ny
Thank You
VOTED: Best Family Healthcare Practice