Dear Valued Patients,
I hope this letter finds you in good health and high spirits. As some of you may already know, I have been away from my medical practice over the past couple of months on maternity leave. I am delighted to share with you the joyous news that my baby girl, Anaya, was born on April 12, and both the baby and I are doing wonderfully well.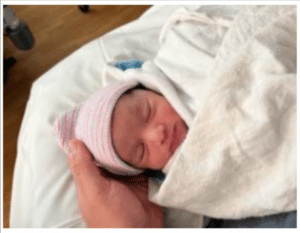 I want to express my heartfelt gratitude for your patience and understanding during my absence. The support and well wishes I received from many of you truly touched my heart. The journey into motherhood has been a remarkable experience, and I feel blessed to have had this time to bond with my newborn and adjust to the new chapter in my life.
I am excited to inform you that I have returned to work, fully rejuvenated and ready to resume providing you with the highest standard of care. I have missed each one of you and look forward to seeing familiar faces and welcoming new patients to my practice. Your trust and confidence in me as your physician means the world to me, and I am committed to continuing to serve your healthcare needs with utmost dedication and compassion.
If you require medical attention, have any health concerns, or simply need to schedule a routine check-up, please do not hesitate to contact my office. My wonderful team will be more than happy to assist you in scheduling an appointment at your convenience. Rest assured, I am here to support you and provide the best possible care, just as I always have.
Once again, I would like to extend my deepest appreciation for your understanding during my time away. It is an honor and privilege to be your physician, and I am thrilled to be back in the office, serving this remarkable community. Together, let us continue to prioritize your health and well-being.
Thank you for your unwavering support, and I eagerly look forward to seeing you soon.
Warmest regards,
Isha Gupta MD
Internal Medicine / Nephrology