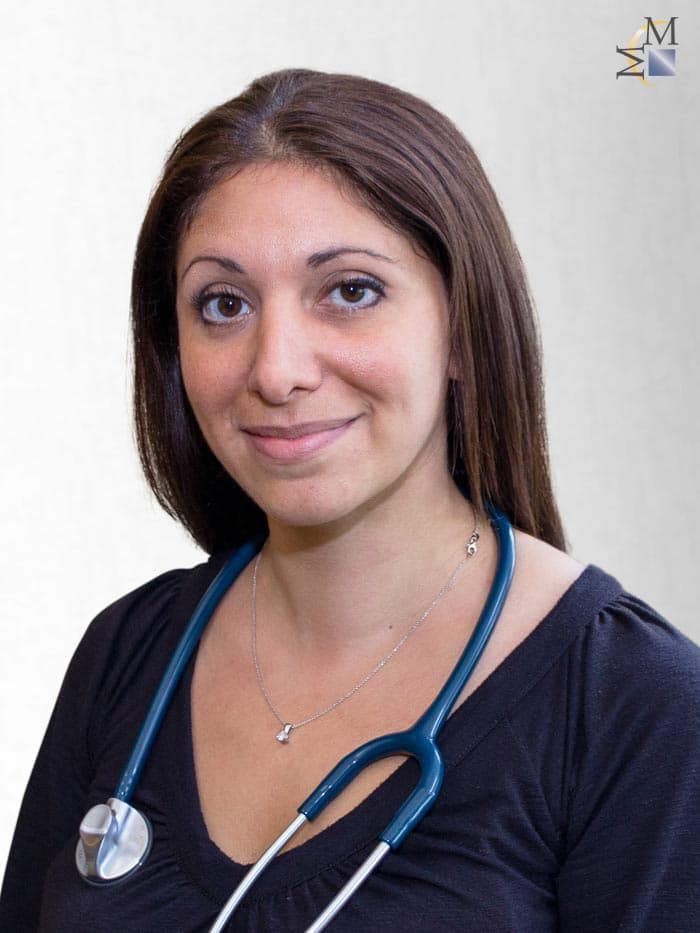 Amy Berretta, MSN, FNP
Location:
Family Nurse Practitioner
Amy Berretta, FNP, is a board certified Family Nurse Practitioner through the American Association of Nurse Practitioners. She has experience in a multitude of medical settings, including medical-surgical, labor and delivery, rehabilitation, and long-term care. With clinical experience as a nurse practitioner in pediatric, primary adult, and geriatric care, Mrs. Berretta has been afforded the opportunity to care for patients in all stages of life.
Mrs. Berretta joins Middletown Medical from Hackensack University Medical Center, where she worked as part of the Mother-Baby Unit, caring for new mothers and their newborn babies. Prior to her time ad Hackensack UMC, she was an RN at New York Presbyterian Hospital in New York, N.Y. in Labor and Delivery and the Medical-Surgical Unit. She participated as a member of multiple hospital committees as well.
Mrs. Berretta's other certifications include Basic Life Support, Neonatal Resuscitation Program, and S.T.A.B.L.E. She is licensed as a Registered Nurse in New York and New Jersey.
Mrs. Berretta earned her RN status at SUNY Rockland. She attended Chamberlain College of Nursing in Downers Grove, Ill., where she graduated with her Bachelor of Science in Nursing with honors. She continued her studies towards an advanced degree at Dominican College in Orangeburg, N.Y., where she earned her Master of Science in Family Nurse Practitioner with honors, and as a member of the Sigma Theta Tau International Honor Society of Nursing.